Microsoft's Word Flow keyboard for iPhone hits the App Store
3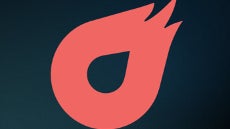 Microsoft's own mobile platform seems to be caught in something of a rut for now, with word out of Redmond that
Windows Phone is not a priority for 2016
. Much to the bemusement of the notably few using Windows handsets, the software maker has been putting its expertise to use in other areas—namely by building apps for rivalling platforms. Amid a
flurry of new entrants to the Google Play Store
, the company has been prepping a port of its much-vaunted Word Flow keyboard for compatibility with the Apple iPhone.
Apple has made a number of big changes to its mobile firmware over the past few years, some of more significance than others. By far one of the most memorable alterations arrived alongside 2014's iOS 8, which allowed users to
install third-party keyboards
. Since then a number of renowned brands like Swype and
the now-Microsoft-owned SwiftKey
have taken the plunge, though Word Flow offers a viable alternative that many iPhone users will be more than familiar with.
For all of Microsoft's mishaps in the mobile space, the Windows Phone keyboard has been a rare glimmer of light, and the app's robust feature set can now be enjoyed on iPhone. As with many of the third-party typing utilities, it touts fluidity whether a user prefers to tap or swipe when hitting the digital keys. The marquee feature, unquestionably, is the Arc Mode for comfortable one-handed typing.
The Word Flow keyboard is now available to download from the Apple App Store free of charge. You can grab it
here
.