Man sues LG after Optimus F6 explodes in his pants, causing severe burns
52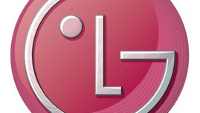 Muhammad Sattar is suing LG in a federal court in Brooklyn after the IT specialist's
LG Optimus F6
exploded in his pants pocket on January 13th of this year. The explosion caused 2nd and 3rd-degree burns on Sattar's hand and right leg. As a result of necessary skin grafts, he missed at least a month of work at the Manhattan investment bank that employs him.
Sattar said that he had been using the LG Optimus F6 for months when it burst into flames. His attorney, Lawrence Gold­hirsch, said "It was just in his pocket, sitting there, and it blew up." The phone was launched in the U.S. on September 11th, 2013.
After the explosion, Sattar was taken immediately to Weill Cornell Medical Center. There, he was admitted to the hospital's burn center.
source:
NYPost