Major update to Snapchat lets you switch your method of communications in the middle of a chat
9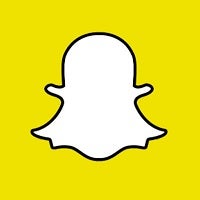 With its new update, messaging app Snapchat has taken practically all forms of communications and has put it on one single interface. On this U.I. you can text, send video and audio, use symbols and draw. And the beauty of the U.I. is that you can change seamlessly from one style to another in the middle of a conversation. You can start by typing out a text, switch to video and conclude by sending a sketch, all without missing a beat.
And in the same vein, you won't have to decide in advance which method of communication you want to use for a message, and then stick to it. The flexibility of Chat 2.0 is something that is going to differentiate this messaging app from its rivals. And Snapchat also works as a phone, allowing you to send a video or audio call at anytime.
Just the other day, we told you that
Snapchat users are spending 25 minutes to 30 minutes a day on the app
. The most amazing stat showed that Snapchat reaches 41% of all 18 to 34-year olds in the U.S. The top 15 television networks in the U.S. reach only 6% of people in the same demographic. With this update, Snapchat becomes a powerful tool for communications.
The update started rolling out to iOS and Android Snapchat users yesterday. Among the new features, Snapchat Stories auto advance so that you can sit back and watch the next story on your list start to play at the conclusion of the previous one. Also, 200 stickers are now available in Private Chat. Some stickers will appear based on the text you've written. In Chat, a 10-second GIF can be recorded as a way to react to something written by the person you're chatting with. Multiple photos can now be sent at a time in Chat, and you can mess around with them by using filters or drawing on them before you send them out. During video and audio calls, you can send a picture from your camera roll that appears translucent over the recipient's chat window.
If you're a Snapchat member using iOS or Android, keep your eyes peeled for the update which could come at anytime.
via
TechCrunch