Snapchat users spend 25 to 30 minutes on the app during an average day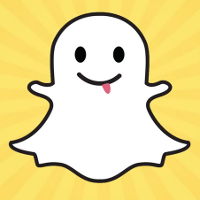 The average Snapchat user spends 25 to 30 minutes a day on the app. This is important information for the messaging app to disseminate since it is trying to monetize itself by raking in advertising dollars. 100 million active users visit Snapchat every day. The app is known for the destruction of messages up to 10-seconds after they are read by the recipient. Snapchat says that of all of those daily visitors to the app, 60% are creating new content every day.
Snapchat feels that it can steal advertisers away from the television networks. One stat that proves that this is a possibility reveals that Snapchat reaches 41% of all 18 to 34-year olds in the U.S. Consider that the top 15 television networks in the U.S. reach only 6% of the same demographic. Last month, Snapchat signed a contract with Nielsen for the latter to track the reach of the messaging app's ads.
The
most recent valuation of Snapchat is $10 billion
. The app showed unbelievable growth in valuation
from $800 million in June 2013
to more than $4 billion just months later. In November 2013 Snapchat reportedly turned down offers for the company of $3 billion by Facebook and $4 billion by Google

source: BusinessInsiders via PCMag