Liveblog: Asus press conference at CES 2015; new ZenFone, Transformer models incoming?
8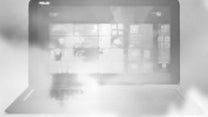 For the past several weeks, Asus has been posting teaser after teaser, exposing bits and pieces of what's about to be announced at its CES 2015 press conference. Well, all this teasing is coming to an end today as the event is scheduled to start in less than an hour.
Asus is about to unveil a plethora of new gadgets, judging by the evidence we've collected so far. Among them should be at least a couple of new smartphones, including one with a peculiar dual camera setup. In fact, the handset may come with optical zoom, or at least that's what teasers are leading us to believe.
In addition to that, Asus may have prepared at least one new entry-level Android device, which could be meant to be aggressively cheap.
But this won't feel like an Asus event if it doesn't bring us a boatload of tablets and convertibles. Asus's Transformer lineup is expected to welcome several new member, as teasers indicate, and they all seem to be Windows-powered.
The Asus press conference at CES 2015 is set to begin in less than an hour, so keep an eye on this post to learn all about the company's newest products. We'll be liveblogging the event as it unfolds.
EVENT START TIME: 11:00AM PT | 12:00PM MT | 1:00PM CT | 2:00PM ET | 7:00PM GMT | 8:00PM CET