Letter to Nokia customers says deal with Microsoft will close this month
30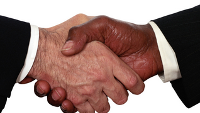 Nokia customers have received a letter from Nokia and Microsoft, concerning the ownership of their data. The letter mentions that the Microsoft acquisition of Nokia's Devices and Services division will close sometime this month. Microsoft says that it promises to collect information only for the same reasons that Nokia did, and also said that it would safely guard the personal data that is being turned over to it by Finnish based Nokia.
Microsoft is starting up a new division to house the Nokia assets it has acquired, called Microsoft Mobile. By creating a totally new division, Microsoft keeps open the possibility that it could spin off the business down the road. Nokia will continue to run HERE maps, and will hold on to personal information related to that business.
As we pointed out Wednesday, there probably will be one revision to the deal, as
the Chennai factory in India might not be released by the Indian government in time
for it to be included among the Nokia assets going to Redmond. The Indian government claims that Nokia owes it for back taxes related to the sale of Lumia phones in the country. Nokia recently offered early retirement for the 8000 workers who have been unable to work at the factory. As far as the deal goes, Nokia might have to accept $1 billion less than the $7.2 billion it was to receive from Microsoft, to make up for the Chennai factory. Microsoft was expected to use the factory in the production of Lumia phones.
You can read the letter sent to Nokia customers, below.
"Hello:

We want to share important information about the privacy of your data and contracts.

Currently Nokia expects to complete the sale of their businesses Devices & Services to Microsoft in April 2014 . With the completion of this transaction, a Finnish subsidiary of Microsoft * take responsibility for your personal and contractual relationships for products and services with this business .Microsoft feels a deep responsibility for their privacy and protection of personal data, and continue to collect and use your personal information in the same ways and for the same reasons as Nokia, so you should not experience differences as a result of the sale.

Also, keep in mind that Nokia will continue to conduct their business, including the products and services HERE locations, which are not part of the acquisition of Microsoft. Nokia will continue to be responsible for your personal data and the contractual relationship regarding these products and services from Nokia. Nokia remains committed to the highest standards for protecting your privacy and personal data standards.

We wanted to notify you of these changes. Our commitment to your privacy remains paramount. For more information about the privacy policies and terms of service of Microsoft and Nokia, click here. You can also contact us at: Microsoft Mobile Oy, c / o Privacy, Keilaranta 7 02150 Espoo, Finland and Nokia Corporation, c / o Privacy, Keilalahdentie 4 02150 Espoo, Finland.

Sincerely,

Chad Fentress
vice president, director of compliance and ethics
Nokia

Brendon Lynch
Chief Privacy
Microsoft

* Upon completion of this sale, the division of Nokia devices and services form part of the financial institution Microsoft Mobile, a subsidiary of Microsoft Corp.
source:
WindowsPhoneApps
(translated) via
WMPoweruser