Nokia's manufacturing plant in Chennai, India will probably be taken out of the deal with Microsoft
28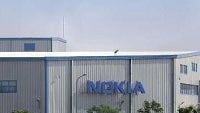 Nokia is running out of time to deal with its tax problems in India, as there appears to be no progress toward resolving the age old issue of money.
The Indian government has been placing condition upon condition in order to give the go-ahead for Nokia to transfer its facility to Microsoft, first paying ₹7 billion ($116 million) to free up the
Chennai plant from government seizure
.
The government has since demanded hundreds of millions of dollars to be held in escrow accounts as guarantees against future taxes that might be owed. The local government has levied its own tax bill on Nokia India as well. Nokia's appeals in court have not gone in the company's favor, and it is complicating the deal for Microsoft to buy Nokia Devices and Services.
Both
Nokia and Microsoft have said that the issues in India were not going to slow down the acquisition
, though the deal was pushed back to April from a planned date in March. At this point, it looks as though Nokia has no other option than to leave the plant out of the deal for now.
The plant at Chennai directly employs 8,000 people and companies that supply the facility with goods and services employ another 22,000 people. Nokia recently offered an early-out option for employees at Chennai, an indicator that operations will be scaled back regardless.
If the dispute is not resolved, it is a very real possibility that Nokia might choose the close the plant. In the meantime, taking the plant out of the deal with Microsoft will work, but will shrink the size of the $7.2 billion acquisition by as much as $1 billion.
Still, once Nokia and Microsoft seal the deal, in whatever form, ostensibly, Microsoft will have control over the plant, since production there would be solely for Microsoft. Because of the tax issue, Nokia is not in a position to sell the plant to anyone anyway.
Deputy CEO at the consultant firm KPMG India, Dinesh Kanabar noted that if the deal closes without the Chennai plant, it will be a signal to international investors that India is not the place to do business anymore, "It will be a pity if the global deal happens leaving India out of its ambit. It will reinforce the perception in the minds of the international investing community that India has an aggressive tax jurisdiction where it is difficult to do business."
source:
Economic Times