Leaked document reveals Sprint road map for August, includes BlackBerry Q10 and Samsung ATIV S Neo
12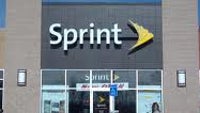 A leaked document reveals a list of upcoming releases for Sprint. One of the phones listed is a purple version of the
Samsung Galaxy S4
. Just the other day, we mentioned how
one of our readers had spotted a purple S-View Flip Cover for the handset inside a Sprint store
. According to the document, the Purple Mirage variant of the Samsung Galaxy S4 will be released on
August 16th
.
The document also reveals that the
Samsung ATIV S Neo
will be launched via Sprint on August 16th, the same day that the
HTC One
in red will be available. The
LG Rumor Reflex
in red is coming to the nation's third largest carrier on the same date. A phone shown as the Kyocera Lync (Kona) will be shipped to those who ordered online or through telesales on August 16th with the phone in Sprint stores on September 13th. The QWERTY-equipped
BlackBerry Q10
will be shipped out for online and telesales orders on August 30th with the device in Sprint stores on
September 13th
. Lastly, the Lenovo ThinkPad X131e will be launched on the same date.
"We have not announced availability for either device, and we do not comment on rumors or speculation on product availability dates. We have said BlackBerry Q10 will be available in late summer, and Samsung ATIV S Neo will be available this summer. Exact availability dates for both smartphones will be shared closer to their availability dates."
-Sprint statement
Sprint had previously announced that it would be offering some of these devices, like the
Samsung ATIV S Neo
and the BlackBerry Q10, but has not released a launch date. We're taking the dates listed in the leaked document with the proverbial grain of salt until Sprint makes them official.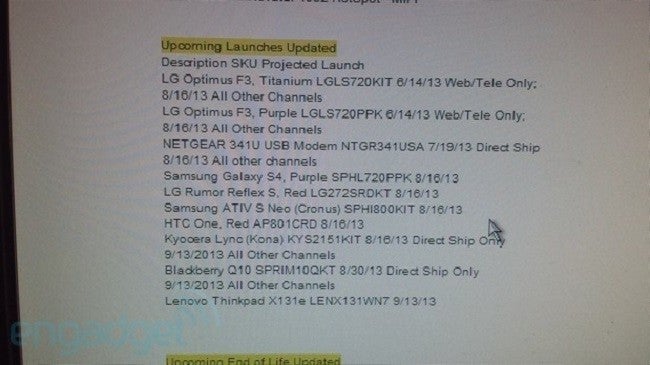 Leaked document reveals Sprint's road map for April
source:
Engadget