Sprint gets its first Windows Phone 8 devices: HTC 8XT and Samsung ATIV S Neo
36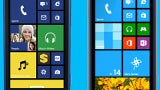 We've waited long enough, and finally, here they are - the first Windows Phone 8 devices to become available on the nation's "Truly Unlimited" network. Ladies and gentlemen, meet the
HTC 8XT
and
Samsung ATIV S Neo
! Well, technically, the duo isn't "here" yet, as the exact release dates will be announced at a later date, but at least Sprint users can get a taste of things to come. That said, the handsets are expected to hit the market this summer.
Surprisingly, the HTC 8XT is actually more similar to the Windows Phone 8S than the 8X, as it has a similar two-color design and decidedly mid-range specs with a 4.3" WVGA screen and the Snapdragon 400 dual-core processor clocked at 1.4 GHz. Still, the HTC 8XT for Sprint will also pack an 8MP camera, as well BoomSound (dual front-facing stereo speakers) and Beats Audio, so the audio experience with this phone should be quite satisfying.
Meanwhile, the Samsung ATIV S Neo will be slightly higher-end as it will pack a sizable 4.8" display, 1.4 GHz processor of unnamed type and an ambitious 8MP camera that will come with a bunch of camera apps and shooting modes to augment the phone's camera capabilities.
The HTC 8XT will be offered at $99.99 on contract, while the Samsung ATIV S Neo will have a slightly steeper price tag of $149.99 on contract.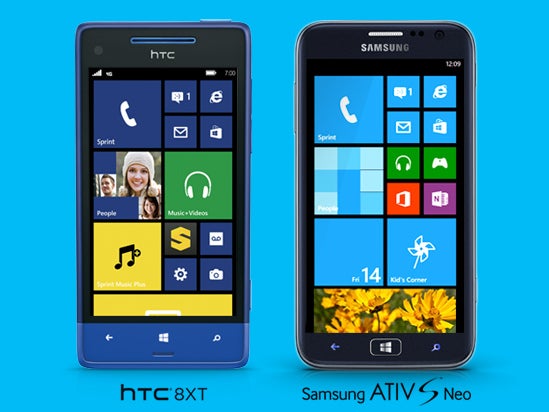 source:
Sprint