Latest Mobile Ads report shows drop off in fill rate while Windows Phone leads in click throughs
4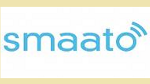 According to the latest statistics from mobile ad platform Smaato, the world of mobile advertisements
did not do too well in the second quarter
of the year. The fill rate dropped 2% sequentially and 3% year-over-year to 18% in Q2 as the inventory of ads increased more than ad budgets. The stats were compiled from 80 million ad requests over 60 networks from 230 countries. The fill rate show the percentage of times that a site owner has an ad pop up from his ad service. An 18% rate means that
the vast majority of the time (82%), no ad appeared
when there was space for to show up. This leads to a decline in revenue for site owners. It is like watching prime-time television and seeing 60 seconds of dead air instead of a commercial. The world's top 40 mobile ad networks had fill rates ranging from 3% to 58%, reflecting the tough economy. In the States, the top 20 ad networks showed fill rates at 19%, a decline of 27%.
To determine which mobile platform had the most users that would "click-through" on an ad, Smaato took the average click-through rate on all devices and set that figure at 100. Based on that process,
Windows Phone 7 users clicked through ads the most for the second straight period
, with a score of 131. That indicates that those using a Windows Phone 7 phone were 31% more likely to click on an mobile ad than the average handset user. Symbian was second with a click-through rating of 114, followed by RIM (91), iOS (86) and Android (76). In the States, the scores were a bit different with Windows Phone 7 (108) just above iOS (107). RIM with a 101 score was third followed by Android and Symbian with scores of 94 and 89 respectively. Smaato CMO Harald Neidhardt said that he expects the ad outlook to improve on Android as more and more advertisers start requesting the Android platform at the same time more and more Android models become available from low-cost handsets to high-end devices.
The average ad on the top 10 mobile ad networks had a response time of 290 milliseconds. The top ten had response times ranging from 39 to 328 milliseconds.
source:
Smaato