LG's new Stylus 3 mid-ranger gets official CES 2017 announcement
8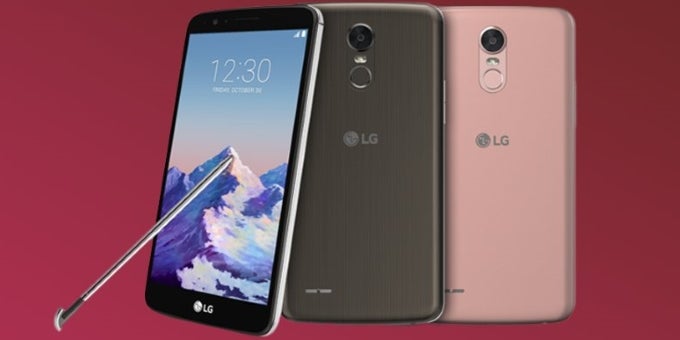 At CES 2017, LG has officially unveiled the LG Stylo and Stylo Plus, a pair of smartphones that the company kind of pre-announced back in December. In America, the phones will be branded Stylo 3, while the rest of the world will have it branded as Stylus 3. The reasons behind the naming haven't been made clear.
Measuring 6 x 3.14 x 0.29in (155.6 x 79.8 x 7.4 mm) at a weight of 5.25oz (149g), the smartphones bundle styluses and feature the rare FM radio. To be sold in Metallic Titan and Pink Gold, the models have mid-range specs. The Stylo 3 Plus' spec sheet hasn't been published, but parameters for the Stylo 3 have been set free by LG.
The phone works on a MT6750 octa-core chip clocked to 1.5GHz and has a generously sized 5.7-inch display with a 720 x 1280 resolution. There's a pair of 13MP and 8MP cameras rear and front, and the phone is fueled by a 3200mAh removable battery. In terms of connectivity, the device is outfitted with Wi-Fi (802.11 b, g, n), Bluetooth 4.2, and USB 2.0 Type B. It also boasts a fingerprint scanner.
The price and release dates for LG's new phones haven't been announced yet.
ALSO READ