LG making a Windows Phone 8 handset?
59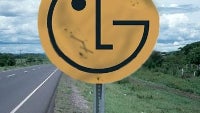 Korean manufacturer LG might be the next major smartphone producer to offer a
Windows Phone 8
model. A published report out of India says that while the phone is under development, there is no guarantee that the Korean manufacturer is going to go ahead and launch the handset. Kwon Soon, LG India's managing director, said, "
At home (South Korea), we are actually working on our Windows Phone 8 OS powered smartphone
." But even with that comment, it would seem that LG's main focus remains Android. Kwon went on to clarify his statement by adding, "
Android is the major platform globally, given its acceptance and penetration. Although, we believe that Windows will pick up going ahead, as Microsoft is pumping efforts into it
."
While deciding whether there is a market opportunity for them with Windows Phone, LG has the eagerly awaited
LG G2 ready to be unveiled on August 7th
, although
the phone will actually launch in Korea this month
. Leaked photos of the Android flavored model
show that it will have its volume buttons on back of the phone
. While LG has been avoiding Windows Phone, the platform is slowly picking up market share. From a 1.9% market share in the first quarter of 2012, the platform had 2.9% of the global smartphone market a year later, according to researcher Gartner.
Whether that is enough potential for LG to decide to offer a Windows Phone 8 model is a question only LG can answer.
source:
LightReadingIndia
via
BGR