LG V20 finally receives Android 8.0 Oreo at T-Mobile
5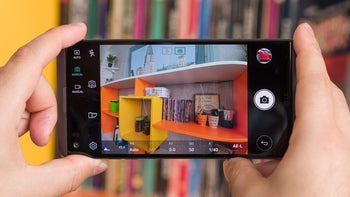 If you've bought the
LG V20
in the United States, your phone is likely to run Android Oreo if you didn't purchase it from T-Mobile.
All major carriers
in the country have already released Android 8.0 Oreo updates for LG's last year flagship, but not T-Mobile.
It was only recently that the Uncarrier has decided to make LG
V20
owners happy and finally roll out the long-awaited Android 8.0 Oreo update. T-Mobile has already published a short changelog that highlights the most important changes included in the update.
So, besides getting Android 8.0 Oreo,
LG V20
owners will also receive the latest security patch and "
various system improvements
." According to T-Mobile, to prevent network congestion, the update will be rolled out on as scheduled daily limit. When the limit is reached, the update will no longer be available for download until the next day.
Unfortunately, the daily limit won't be lifted until after October 30, but there's a high chance that everyone will receive the update by then.
LG V20 Review