Deal: Get the LG Stylo 5 at half price from Verizon
2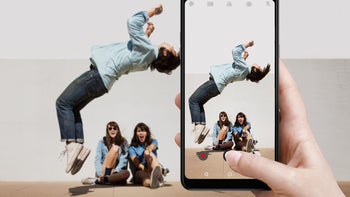 Last week, when
Verizon Wireless launched
the
LG Stylo 5
, it was selling it for $240 outright, or $10 per month over 24 months. As of today, the new smartphone can be bought for 50% off at Verizon, although a few conditions must be met to get this pretty generous discount.
To purchase the LG Stylo 5 at half price from Verizon, you must add a new service line to an existing or new account. Equally important, you have to buy the handset with monthly payments, as the 50% off discount is offered only as promo credit over 24 months. Essentially, you'll be paying $5 per month (instead of $10) over 2 years for the Stylo 5. Mind you, this is literally the only new phone that offers a stylus pen without
costing a ton of money
in the US.
Interestingly, at first, Verizon was calling the new handset Stylo 5v, but now it's simply referring to it as Stylo 5. We think that's for the better, because this device is the very same LG Stylo 5 that can be found at several other US carriers, including T-Mobile and Sprint.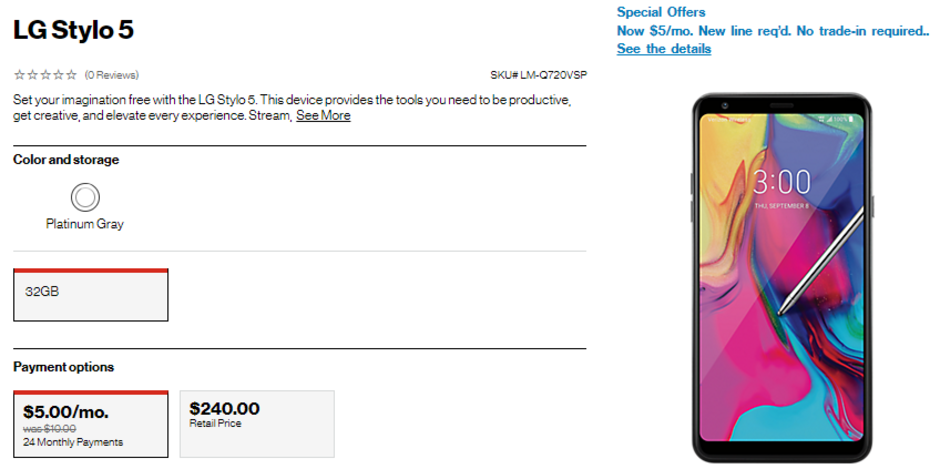 The
LG Stylo 5 is not much of an upgrade
over the
Stylo 4
from 2018, although it does bring a slightly larger battery (3500 mAh vs. 3300 mAh) and newer software (Android 9 Pie). The handset sports a 6.2-inch display with 1080 x 2160 pixels and is powered by a Qualcomm Snapdragon 450 processor paired with 3 GB of RAM - just like last year's model. The Stylo 5 has 32 GB of internal memory, but only about 16 GB of it usable - fortunately, the smartphone supports microSD cards up to 2 TB so you can greatly expand its storage capacity.