LG Optimus G gets its bootloader unlocked
6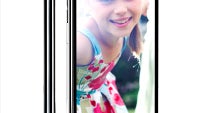 Users of LG's marvelous smartphone, the Optimus G, who also happen to be fond of unlocking bootloaders, rooting, and such kind of dirty stuff, can now finally get to work, as XDA user... seriously, guys, what would all geeks do it there wasn't XDA?... Anyways, so XDA user thecubed has come up with a new tool, called Project FreeGee.
Project FreeGee can currently unlock the bootloaders of the AT&T and Sprint Optimus G. thecubed promises to continue adding other variations of the powerful smartphone to the list, with the Canadian and Korean ones being next.
We'd like to note that unlocking device bootloaders is for
advanced
users only, who - as they say - know what they are doing. If you know nothing about the pros and cons of unlocking a bootloader, then you most probably don't need to mess with this stuff.
Those who understand the risks can find the tool by visiting the source link. How many of you guys actually have an Optimus G?
source:
XDA