LG G3 Stylus is now official: qHD display, quad-core 1.3GHz processor, 3G connectivity
22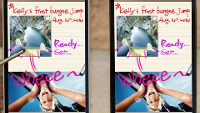 Earlier this month, we told you that
LG was coming out with a lower priced version of its LG G3 flagship model
, called the LG G3 Stylus.
LG played hide and seek with this phone
on a promotional video, and finally made it official on Tuesday morning in Korea. The screen size remains the same as on the
LG G3
, but with the Stylus, the resolution is 540 x 960 as opposed to the 1440 x 2560 on the flagship model. If you want to look at it another way, the flagship version of the LG G3 has a qHD screen. Who would have thought that a lower case "q" would make such a big difference.
A quad-core 1.3GHz GPU powers the Stylus, which includes 1GB of RAM and 8GB of native storage. A microSD slot allows you to add memory, and the back and front cameras weigh in at 13MP and 1.3MP respectively. Keeping the phone powered up is a 3000mAh battery. A stylus comes with the handset (hence its name), and Android 4.4.2 is pre-installed, out of the box. The LG G3 Stylus will have 3G connectivity and will be available in black, white and gold.
The features on the phone include
Dual Window
, which allows you to open up two apps at the same time.
Smart Keyboard
learns the way you type, and reduces errors by as much as 75%. The two steps you normally use to take a picture, are reduced to one with
Touch and Shoot
. Tap the device to focus, and to activate the shutter, in just one move.
KnockCode
allows you to come up with a pattern of up to eight taps to unlock the handset. And lastly, with
Gesture Shot
you open and close your hand in front of the lens to start a three-second countdown, that will result in a picture being captured.
The LG G3 Stylus will launch next month in 3G markets in Brazil. Other locations to follow include Asia, Middle East and Africa, and CIS. Pricing and availability will be announced with each local launch.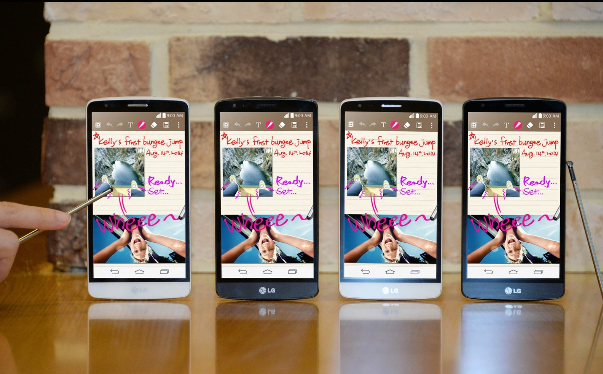 The LG G3 Stylus is now official
source: LG
Recommended Stories