Kyocera Rise brings side-slider QWERTY action to Virgin Mobile for $99.99
4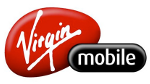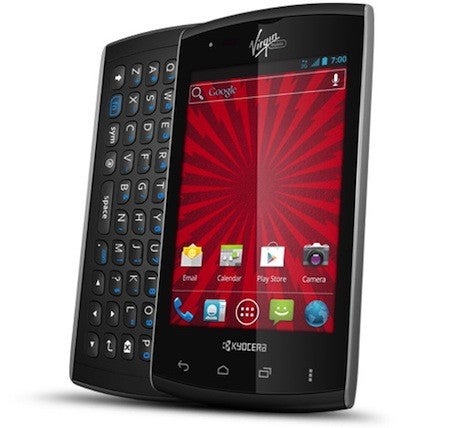 The Kyocera Rise
Virgin Mobile is now offering an Android 4.0 powered handset that includes a side-sliding QWERTY keyboard,
all for just $99.99 with no contract to sign
. You wouldn't confuse the Kyocera Rise for a high-end model as the latter is equipped with a 3.5 inch HVGA LCD touchscreen and under the hood is a single-core 1GHz processor. While the 32GB capacity microSD slot lets you add the appropriate amount of storage to your device, a 2GB card comes with the phone, right out of the box. For those who like to snap photos, a 3.2 MP camera graces the rear of the unit.
Thr Kyocera Rise is for pre-paid users only, and is currently available only online at the moment.. By September, you should be able to find this puppy at retailers. Virgin Mobile is marketing the phone together with its Beyond Talk plans that offer
unlimited talk and text starting at $35 a month
. And obviously the demographics of this model include first time smartphone buyers, teens looking for their first smartphone, or seniors who are familiar with using as keyboard to type. Virgin Mobile calls the Kyocera Rise its "Texty Beast" thanks to the side-sliding QWERTY.
source: Kyocera via
Phandroid
The Kyocera Rise with a full QWERTY keyboard. Now on Virgin Mobile USA without a contract and with our unlimited data and messaging Beyond Talk plans starting at $35/month

The Rise is available right now – just in time for back to school – for $99.99 online, at select dealers and Virgin Mobile's own branded stores. It will roll out across national retail outlets starting in late September.

Awesome features include:

Touch Slider with QWERTY Keyboard and a 3.5″ HVGA LCD Touchscreen [we think of it as quite the "texty beast!"]

Android 4.0 (Ice Cream Sandwich)

1 GHz Qualcomm Snapdragon Processor

Google Play for access to over 600,000 apps

3.2MP Camera, LED Flash and Video Capture

microSD Card Slot – supports up to 32GB

Swype for rapid text entry

Eco Mode for better battery management

Stereo Bluetooth

This is a great choice for first-time Android users, including parents looking for that great first smartphone for teens and tweens, or seniors. Customers get to move into touchscreen smartphone territory while still keeping the ease and familiarity of a keyboard, and at an affordable price.

Join the no-contract wave on Virgin Mobile USA. We answer to A Higher Calling
Recommended Stories