Jet Black iPhone 7 Plus might ship in November after all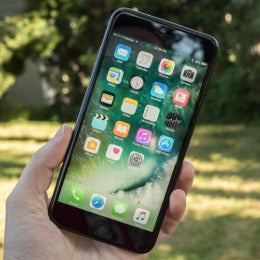 Are you planning to buy a Jet Black
iPhone 7 Plus
? If yes, we've got good news: Apple has reduced the shipping time for the handset from
6-8 weeks
to 4-6 weeks. This means that, with a bit of luck, if you're ordering a Jet Black
iPhone 7 Plus
from Apple's online store today, you could receive it before the end of November.
The new shipping times are valid for any Jet Black
iPhone 7
Plus (128 GB or 256 GB) ordered from Apple, including carrier and SIM-free models. Meanwhile, both the 128 GB and 256 GB versions of the Jet Black iPhone
7 Plus
are almost impossible to find in Apple's retail stores (at least that's how things stand today, October 27).
Want a Jet Black iPhone 7 (not the Plus model)? This can be shipped a bit faster - in 2-3 weeks. Jet Black iPhone 7 models are also widely available in Apple stores nationwide.