Jet Black iPhone 7 Plus now shipping in December, but you could find one in retail stores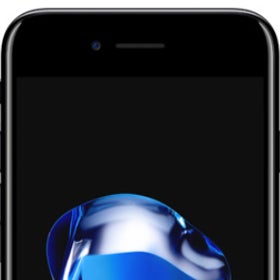 If you plan to order a Jet Black
iPhone 7 Plus
from Apple's website today, you should know that the handset will be shipped in "6 to 8 weeks." This means you won't be getting the device earlier than the 1st of December, barely in time for the holiday season. We're not exactly surprised by this, as Apple has had
problems with Jet Black iPhone 7 stocks
since day one.
But what can you do if you really want a Jet Black
iPhone 7 Plus
right now? Well, you could try to find one in Apple's brick-and-mortar stores. According to iStockNow, a website that monitors product availability in Apple stores, at the moment, about a third of the stores in the US have at least one Jet Black
iPhone 7
Plus. Unfortunately, only the 256 GB version (which costs $969) is relatively easy to find. The 128 GB model (priced at $869) is sold out almost everywhere. Of course, things may change in the near future, so you should regularly check for stock updates.
In case you're wondering, the Jet Black
iPhone 7
(the 4.7-inch one) is now shipping in 3-4 weeks, and is widely available in stores.
Before buying a Jet Black iPhone 7 or Jet Black iPhone
7 Plus
, you may want to keep in mind that this color variant is
easier to scratch than the rest
, and seems to have
a problem with protective skins
, too.
sources:
Apple
,
iStockNow