Instagram hits 600 million monthly users, doubling the number in two years
2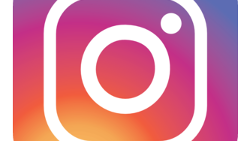 Instagram announced today that it has doubled the number of users over the last two years. Now, the picture and video-sharing app has 600 million monthly users with the last 100 million joining during the last six months. Instagram has been in the news a lot recently
with the addition of disappearing messages, live streaming video and Stories
. Just yesterday, Instagram added a new feature
that allows users to save posts to a private tab
.
Besides users, the number of advertisers is growing rapidly.
Instagram ran its first ad three years ago
, and already has 500,000 advertisers. It will generate $1.5 billion in ad revenue this year, rising to $5 billion by 2018 according to one estimate. Instagram's "Direct" messaging now has 300 million users, up nearly four times from the 80 million users of the feature that Instagram had last year.
Instagram has come a long way. Three months after launching on the App Store back in 2010,
one million people were using the app
. By April 2012,
Facebook had agreed to pay $1 billion for Instagram
. Soon, it became known as the place where you go to share pictures of your lunch. But CEO Kevin Systrom has much more in mind for the app. He sees Instagram becoming the place where users will be able to find a visual record of anything that went on in any part of the globe on any particular day.



"Instagram is going from a place to share highlights to a place where you can share all of the moments of your day in a pressure-free space."-Kevin Weil, head of product, Instagram


source: Instagram via Forbes