India wants to be considered for the name of the next Android build
74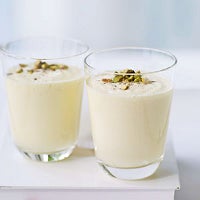 A week ago last Tuesday,
Google surprised everyone by introducing Android 4.4
and announcing that it would be called
KitKat
. Before Google made the introduction, it had been assumed that the next build of the Android OS would be 5.0 and would be named Key Lime Pie. But now that Android 4.4 is reality, what will the next build be called? In India, a region of the world where low priced Android models have been selling well, some are pushing to have a local beverage, Lassi, be selected as the "L" food product for the next build of Android.
Lassi is a thick, yogurt based drink popular in the area and that name is favored by graduates from the Indian Institutes of Technology (IIT). Meanwhile, another group from IIT Kharagpur sent an open letter to Google's Sundar Pichai, saying that the country's support of Android deserves to be rewarded. This group would like to see another Indian sweet called Ladoo get the nod for Android 5.0.
Google was able to work out some special tie-in deals with KitKat related to the Android 4.4 naming, such as
a special version of the candy bar containing a contest
to win a
Nexus 7 (2013)
. Is this the wave of the future? What food company could Google use for "L" that could also offer promotions like KitKat? How about Lipton Tea for Android 5.0. A little too Milquetoast for such an important build number?
source:
ZDNet
via
Phandroid