IDC: Apple iPhone outsold in Italy by Nokia
88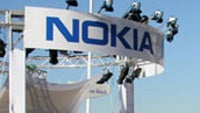 According to research firm IDC, Nokia has been doing quite well in the U.K. and in Italy. In the latter country, a 17% increase in year over year smartphone sales for Nokia has allowed the Finnish based OEM to grab the second highest smartphone market share in the country for Q2. That puts Nokia behind only Samsung, but ahead of Apple.
In the U.K., Nokia doubled its smartphone sales to 396,000 units for the second quarter, representing 40% of all of its Lumia sales for the period. Despite that, Nokia fails to turn up in that region's list of the top five smartphone sellers by market share.
Overall, in Western Europe Nokia sold 1.8 million smartphones in the second quarter which was an 11% decline from last year, but did allow Nokia to have the fifth highest market share in the area during the April to June period this year. What makes this an especially poor performance for Nokia is the fact that smartphone sales in Western Europe rose 19% year over year.
Nokia has tried to turn the tide by throwing more phones at the situation. Since the beginning of the year, there have been 9 new Nokia Lumia models including a version of the Nokia Lumia 920 designed just for the proprietary TD-SCDMA network for the world's largest carrier, China Mobile.
source:
WSJ
via
WMPoweruser