Huawei Mate 10 Pro now comes with free Motorola headphones, power bank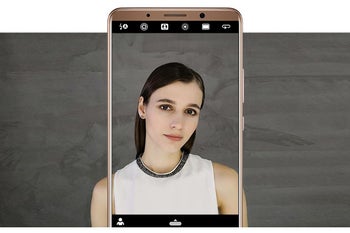 Earlier this week, most US retailers
dropped the price
of the recently-released
Huawei Mate 10 Pro
from $799.99 to $699.99. Now, retailer Newegg has an even better offer, throwing in two free gifts with the $699.99 phone.
The first free gift that you can get from Newegg if you're buying the Huawei
Mate 10 Pro
is a pair of Motorola Pulse Escape
wireless headphones
(normally priced at $49.99). These are not the most advanced wireless headphones around, but they're nice to have for free.
The second gift is a 2840 mAh Alva power bank (normally sold for $49.44). Now, this is presented as a power bank for iPhones and iPads mainly, but, if you own a microUSB to USB Type-C adapter, you should have no problems using it with the
Mate 10
Pro.
Apparently, Newegg's offer ends in 5 days (on March 24). If you're not convinced you want to buy the Huawei Mate
10 Pro
- which comes unlocked and is compatible with T-Mobile and AT&T -
our review of it
might help you make a decision.
P.S.: Huawei has nothing to do with Motorola, this is just a random bundle from Newegg.