Huawei Mate 10 Pro Review
53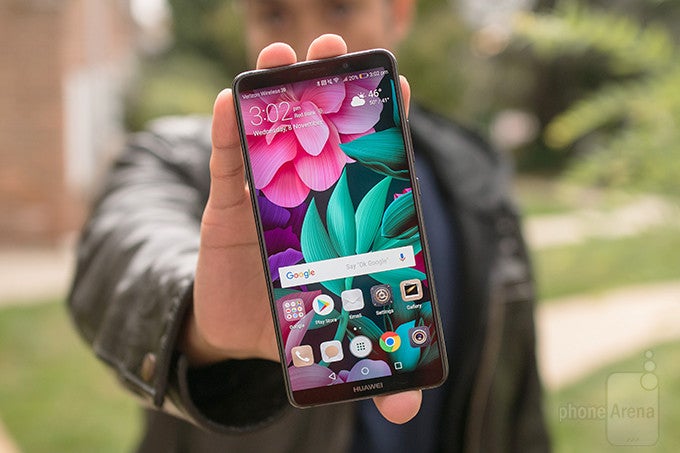 You can now read:
Boy has it been one busy fall season so far! All the major players in the smartphone space have announced their offerings for the upcoming holiday season, including Huawei, who is banking on the Mate 10 Pro to make a splash stateside. On paper, Huawei's high-end is looking like a solid contender, but it is surely going to face stiff competition from direct rivals in the space – the
Samsung Galaxy Note 8
,
LG V30
,
Google Pixel 2 XL
, and
Apple iPhone X
, to name a few. So let's find out how the
Huawei Mate 10 Pro
will fit into the mix.
Design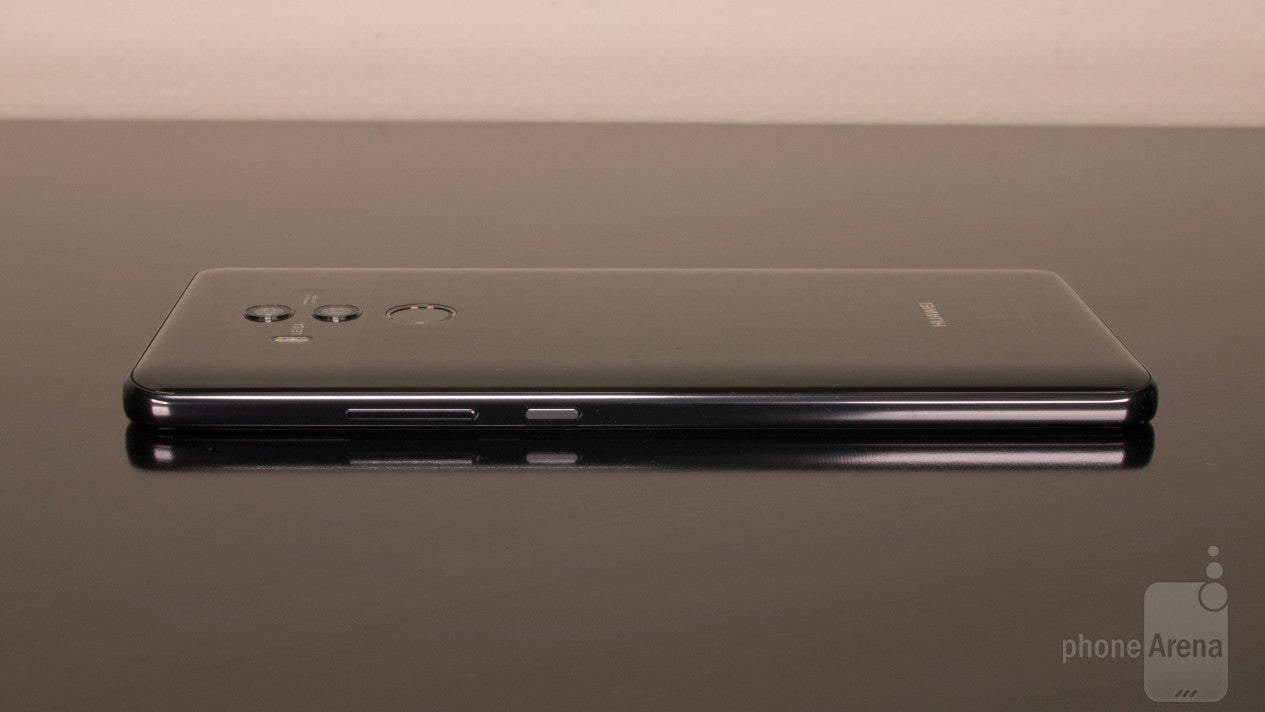 Ditching the line's previous formats, the Huawei Mate 10 Pro instead dons a totally new, fresh-looking design that holds its own amongst its peers. Gone is the all-metal construction of its predecessor, replaced by a now-trendy glass-meets-metal-trim design. Even though this approach has been done countless times by now, Huawei's interpretation is differentiated, mostly by the signature stripe running across the camera lenses – adding a hint of charm to an otherwise typical design.
Much like its peers, it too follows in the same near bezel-less look with its screen, conjuring up a pretty good screen-to-body ratio of 80.97%. Adding to that is its subtly curved glass wrapping around the phone, which causes it to shimmer under the light at certain angles, but also makes it prone to being a fingerprint magnet.
Bettering last year's construction, the Mate 10 Pro benefits from an IP67 rating for dust and water resistance. That's wonderful news, of course, also marking a first in the line, so to that degree, we're happy that it compares to the competition. Even though we're happy to see that the fingerprint and IR sensors make a return, we're sad that the headphone jack had to be axed. As a consolation, Huawei does package in a USB Type-C to 3.5mm headphone jack adapter, as well as an Earpods-esque pair of USB-C headphones.
We seriously love how this looks and feels in the hand! By now, however, this glass-meets-metal-trim design language is becoming the norm – and to some degree, tiresome as well. At the very least, it exudes a premium finish, features a water-resistant construction, and is differentiated by that stripe on the back.
Display
Squeezing in a 6-inch 2160 x 1080 FullView OLED display, its all-screen and minimal bezel appearance is also attributed to the 18:9 aspect ratio it's sporting. Again, this is another trend that's been big throughout the year, so it's no surprise to find Huawei following suit. And they should, obviously, given how it helps to cram in more screen into the body.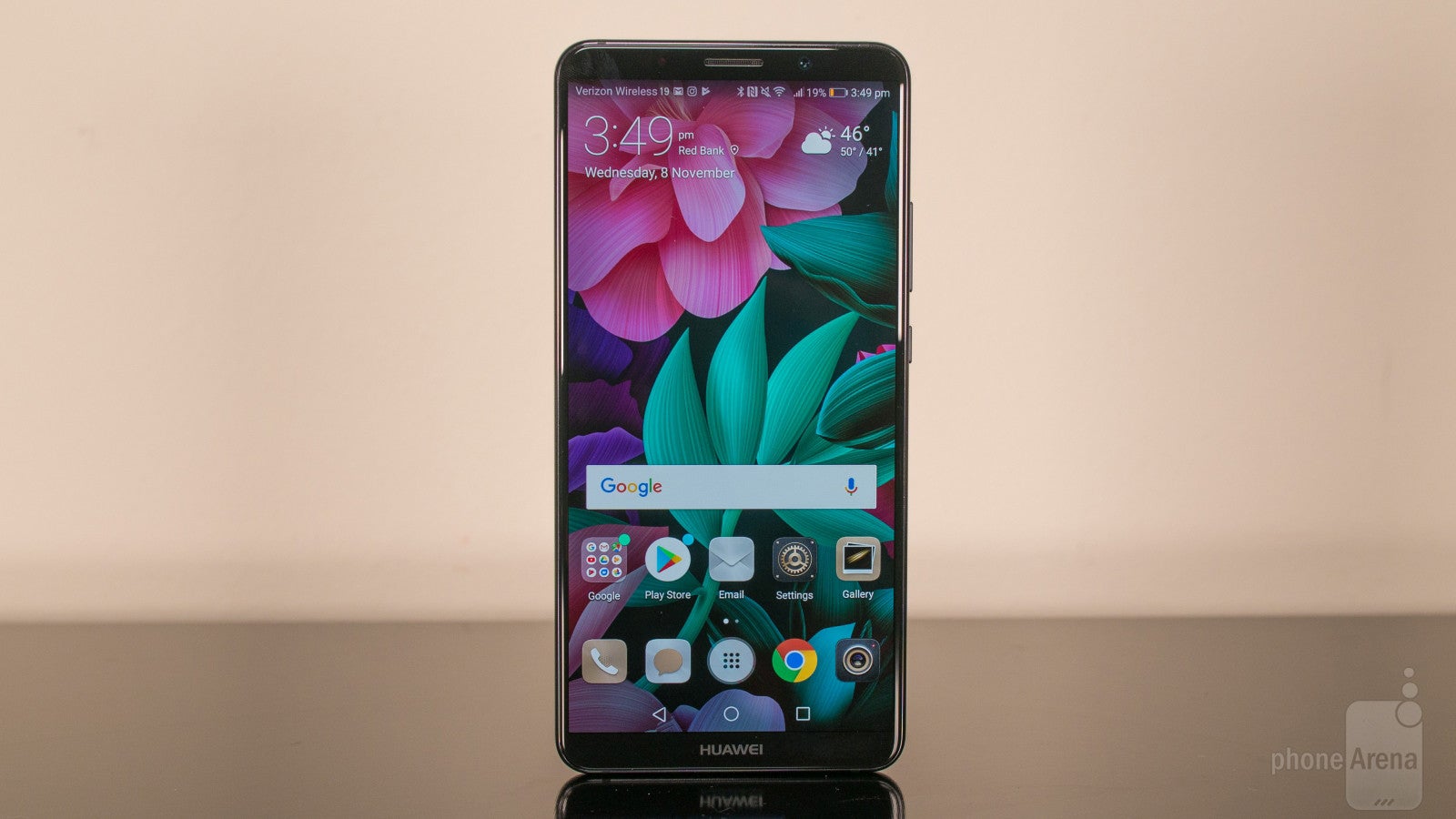 All in all, there's very little to complain about. The display is more than detailed enough for our eyes, colors have an iridescent tone to them, and it manages to remain visible under direct sunlight. There's some distortion with the screen when tilting or viewing it at angles, usually giving it a colder (more bluish) tone, but it's not that distracting.
Display measurements and quality
Recommended Stories