Huawei Mate 10 Pro price cut at Best Buy brings it in line with Galaxy S9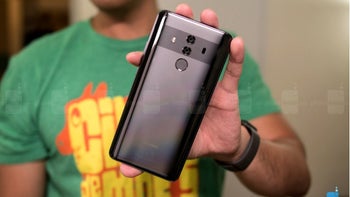 Lawmakers
forced US carriers
to scrap the deal with Huawei on fine handsets like the
Mate 10 Pro
appearing in their portfolios, depriving subscribers of the chance to look beyond the Apple-Samsung duopoly there. While we can agree that carrier network equipment could potentially warrant a second opinion, crusading against consumer products by the third-largest cell phone maker on that ground set an interesting precedent, to say the least.
In any case, banned from listing its wares where the vast majority of US consumers shop for their phones - online and offline carrier stores - Huawei uploaded them at third-party retailers like Best Buy. Initially, the
Mate 10 Pro
, which has 80%+ screen-to-body ratio, and premium features like 10nm chipset, water-tight glass body, high-end dual camera and 4000 mAh battery, was
listed at $799.99 there
, but Best Buy is now running a $100 discount, which seems to be permanent.
At $699.99, the Mate 10 Pro is now in line with the Galaxy S9's $719.99 price, yet offers more memory and storage, larger screen estate, and way bigger battery, so it might be easier for Huawei to find buyers now.