How big do you think will the iPhone 7's display be?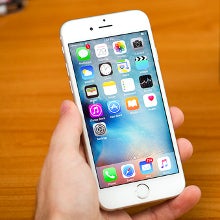 By now we've heard
a lot of rumors about the upcoming iPhone 7
, including tips that
it may have a slimmer chassis
, thanks to
doing away with the oldie audio jack
. This implies a pretty significant chassis redesign, as each and every smartphone we've seen so far has had the regular round jack. Would that redesign include enlarging the screen size too, though?
Apple usually prides itself in how manageable its phones are with one hand, and this still holds true for the
iPhone 6s
, despite that it has unremarkable screen-to-body ratio, mainly because the screen is 4.7 inches, which is pretty modest for today's smartphone standards. The company has also shown that it won't shy away from the trend for larger phones, however, as exemplified by the 5.5-inch
iPhone 6 Plus
and
6s Plus
handsets.
Moreover, recently we had a reputed analyst saying that
Apple could introduce changes to its circular home key
that may be iconic, but takes quite a lot of valuable space in the front. Could Apple try to shoot for a better screen-to-body ratio and/or a larger screen with the
iPhone 7
then? If so, what do you think would that screen size be? Take your pick from the poll range, and tell us the exact diagonal you predict in the comments below.