Analyst: there's a 50% chance for the Apple iPhone 7 to ditch the physical home button
53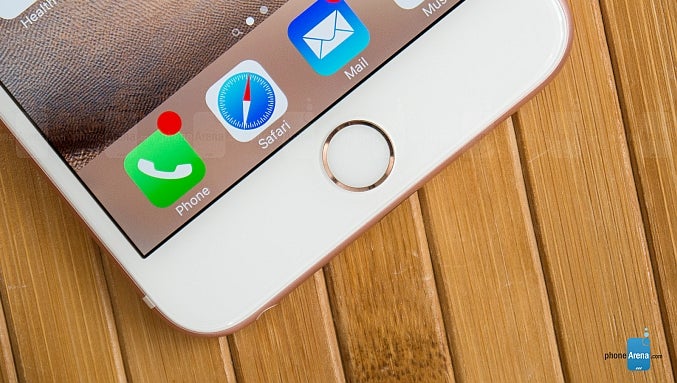 The physical home button of the iPhone 6s Plus
Now that the new iPhones are out, some people are already looking forward to what's next in store for the iconic smartphone series. While the
iPhone 6s
and
6s Plus
are based on the same design as the previous generation, typical for S-cycle iPhones, Apple will surely go back to the drawing board with the iPhone 7. The last time that the company introduced new iPhone designs, Apple revealed the most radical change to its smartphone series: larger - 4.7 and 5.5-inch - display sizes.
In an investor's note to his clients, Piper Jaffray analyst Gene Munster recently predicted some of the features that the iPhone 7 series will bring to the table. Note that these predictions are based on market analysis. There's roughly a year to go before Apple launches the iPhone 7, and everything is subject to change at this point in a product's launch.
According to Munster, the iPhone 7 might ditch the iconic physical home button, a feature that has been present on all iPhones to date. The analyst says that by perfecting the "3D Touch" pressure-sensing system, the company could integrate the home button right on the display. Munster estimates a 50-50 chance for Apple to ditch the physical home button with the iPhone 7.
This would do a lot to make the iPhone more compact and, thus, easier to handle. The current-generation iPhone 6s and iPhone 6s Plus have screen-to-body ratios of 65.71% and 67.91% respectively, which is well below that of the average high-end smartphone.
Although an iPhone without a physical home button would represent a major change in itself, Apple would also have to relocate the fingerprint scanner. Munster says that Apple could do what other Android manufacturers did to solve the problem, and place the fingerprint scanner on the side of the iPhone 7.
Although this isn't mentioned in the report, we have to note that this would be the perfect timing for Apple patented
fingerprint readers that can work from beyond the display
. Qualcomm will roll its own ultrasonic fingerprint reader technology with the upcoming Snapdragon 820, meaning that the technology might already be out there for Apple to place the reader behind the display if it wants to.
The analyst also predicts that the iPhone 7 will finally make use of displays with sapphire crystal. Apple tried to launch the iPhone 6 with a sapphire display two years ago, but the company's partnership with GT Advanced Technologies turned out to be
a major fiasco
. Since then, Apple rolled out sapphire crystal displays - more durable than their glass crystal counterparts - on a smaller scale on some versions of the Apple Watch.

What do you guys think of these predictions? Would you be intrigued if the Apple iPhone 7 comes out without a physical home button?