Next Apple iPhone once again said to drop 3.5mm headphone jack for thinner forms
99+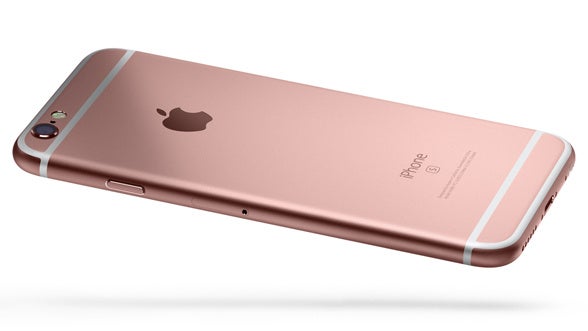 The next Apple iPhone might indeed drop the ubiquitous 3.5mm headphone jack and give consumers the option to use the Lightning port for their head gear, or use
wireless headphones
. We've been hearing this rumor over and over again,
first from Japanese blog Mac Otakara
, seconded by 9to5Mac, and now FastCompany's Mark Sullivan says it has inside sources that also confirm this.
Skipping the 3.5mm headphone jack in the new iPhone (allegedly, the
iPhone 7
) will make it possible for Apple to make the device even thinner and sleeker looking. The company is also reported to be adding wireless, magnetic charging capabilities to its next iPhone, and it could also make it waterproof.
So how credible is this particular rumor? Daring Fireball's John Gruber was quick to dissect it and point out that despite FastCompany's respected name as a source, Sullivan himself has a spotty record with Apple. The journalist wrongly said that Apple was working with Swatch to release its smartwatch, a partnership that seems to have never taken place.
Thinner, waterproof, with wireless charging
There are also a few strange predictions in this particular report. Firstly, the report claims that Apple will most likely not include any headphones with the new iPhone and sell Lightning port-connected headphones separately. So far, every iPhone has been sold with a pair of
earbuds
, so that would be a very atypical move for Apple.
The second alarming suggestion that deviates from Apple's typical style is about the possibility of the company bundling a 3.5mm headset adapter in the box of the new iPhone. Apple is known for being the first to make radical changes like dropping CD/DVD players, but at the same time, the company has so far never provided adapters to the old standard in the box. Instead, it is selling such adapters separately (and usually for a considerable price).
With these red flags in mind, one should take this report - or at least some parts of it - with a grain of salt. With so much smoke about Apple dropping the 3.5mm headphone jack, though, there might be actual fire and what is considered a wild proposition might actually become a reality this fall. The motivation for Apple would certainly be improved audio quality, as well as less of an entanglement with wires and an incentive to switch to a truly wireless future. That's something the company has pushed with its new, 12" Macbook (it does have a 3.5mm jack, though), and it seems logical for the company to continue with this in 2016.
Would the lack of a 3.5mm headset jack in a phone be a dealbreaker for you? Let us know your thoughts about all this in the comments section.