Rumor: the Apple iPhone 7 might ditch in-cell touch panels to achieve thinner bezels
18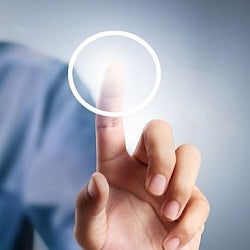 As most of you probably know by now, Apple is about a week away from announcing new iPhones. Expected to be called the
iPhone 6s
and the
iPhone 6s Plus,
these handsets are said to be traditional S-cycle products with tweaked and improved internal hardware and only slight - if any - changes in terms of design and display. We've often talked about Apple's two upcoming smartphones in the past couple of months, but if you're more interested in learning about where the iPhone smartphone could go to next, then you might be interested in the latest
iPhone 7
rumor.
Digitimes, a Taiwanese publication with a mixed track record of reporting on upcoming products, recently quoted unnamed industry sources who claim that Apple will go back to the glass-on-glass touchscreen technology after relying on in-cell touch panels for about four consecutive years (counting here the upcoming
iPhone 6S
generation, which will most likely have an in-cell display panel). Starting with the
iPhone 5
, Apple switched from glass-on-glass touch panels to in-cell ones, a technology that is still used today on most modern flagships. In essence, the in-cell touch technology reduces the thickness of the display unit by integrating the touch panel in the display glass and has long been hailed as a way to make smartphones thinner without reducing the size of the battery.
As you could probably anticipate, Apple is definitely not going back to the old glass-on-glass technology with the 2016 iPhone 7. Instead, the report claims that the next-gen iPhone will make the switch to a new and improved version of the tech called ultra-thin glass-on-glass. The publication claims that Apple is facing some bottlenecks with in-touch panels, and that the technology is keeping the manufacturer from introducing new features and increasing the resolution. Furthermore, the in-cell touch tech is said to impose limitations on how thin the bezels can go, as these touch panels suffer from poor sensitivity right next to the edges.
The report also claims that both Corning and Ashai Glass, two of the largest display glass manufacturers in the world, have already sent glass samples to Apple for consideration.
As with all rumors, especially iPhone-centric ones, make sure to digest this info with a grain of salt. Even if Apple is truly planning to explore ultra-thin glass-on-glass touch panels, it's probably too early in the development cycle for the feature to be a lock for the upcoming iPhone 7. Thoughts?