Here's your passport to more BlackBerry Passport leaks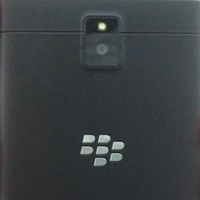 As we told you on Friday,
BlackBerry has an interesting handset in the BlackBerry Passport
. With a 1440 x 1440 resolution on a screen under 5 inches, we are talking about a rather meaty
pixel
density, surely the highest ever seen on a BlackBerry phone. On Saturday, a ton of leaks about the model were tweeted out by someone who obviously snatched up an advanced unit of the handset.
Even if you are sure that you will never leave your current platform, you need to keep track at what BlackBerry is doing here. Even if you have made a pledge never to leave iOS, Android or Windows Phone, stranger things have happened. Think back to the fall of 2009 when a unique number named the
Motorola DROID
was introduced as an exclusive for Verizon. For all of 2009,
Android held a 3.9% share of the smartphone pie
, up from .5% in 2008. The number one OS at the time? Symbian.
The point is that wheels turn, and as the incomparable Bobby D. once sang, "
the loser now will be later to win.
" This is not to say that the Passport will single-handedly revolutionize the smartphone business. We are just pointing out that it has happened before. Everything was in the right place for the DROID to make waves. The
Palm Pre
didn't catch on as it was expected to do, Google gave Motorola Android 2.0 to include on the phone, and Verizon customers were looking for a touchscreen smartphone of their own, with all of the features that iPhone users were enjoying on AT&T.
Take a look at some new pictures of the BlackBerry Passport, including a video showing how the phone handles a YouTube video, by clicking the slideshow below.
More pictures and video of the BlackBerry Passport
source:
ChrisParsons
,
@halobandit
via
Crackberry