HTC Rezound update might activate global roaming capabilities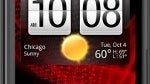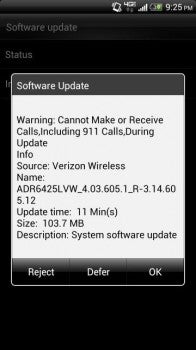 The HTC Rezound has received an unannounced update
This past weekend, some
HTC Rezound
owners found themselves the
recipient of an unannounced update
. It was not listed on Verizon's website which means no changelog was made available. The download was not a small one as it weighed in at 103MB and did not move the needle on the OSmeter which remained at Android 4.0.3 with HTC Sense 3.6 still running on top. There was a change in the software version, though, to 4.03.605.1.
HTC Rezound owners are hoping that the update activates the global roaming capabilities that Verizon has promised to a number of phones. The recent Android 4.0 update for the
Motorola DROID RAZR
and
Motorola DROID RAZR MAXX
also made the pair
Verizon's first LTE smartphones with global roaming
. While it was hoped that
the update that brought Ice Cream Sandwich to the Rezound
would also be bundled with global roaming activation, that wasn't the case. Among some of the other Verizon smartphones expected to get global roaming this year are the
HTC DROID Incredible 4G LTE
and the
Samsung Galaxy S III
.
It is unclear whether or not the update went out to all Rezound users, or if it just a test being sent out to a small number of units to make sure that all goes smoothly. Hopefully we will hear more from Big Red about this soon.
source:
Phandroid
Recommended Stories