HTC One Sense 5.5 update will bring you extra 25 GB of Google Drive storage for free
11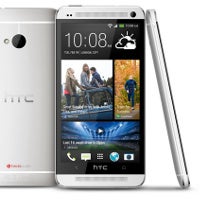 The
Android 4.3 update for your HTC One is rolling out in full force
, and with it the new Sense 5.5 interface that makes a debut on the
One Max
phablet. Not only do you get the ability to
switch off the BlinkFeed news aggregator
with 5.5, but you can also claim 25 GB for free in Google Drive cloud storage.
That's right, in addition to the 15 GB already available to you with your Google account, there will be a freebie of 25 GB more, courtesy of HTC, for a grand total of 40 GB. Not to mention that in Sense 5.5 your Google Drive storage is integrated in the HTC Backup application, so you can now use 40 GB for the purpose.
Claiming this space is as easy as clicking the "Redeem" button upon starting the Google Drive app in Sense 5.5 on your HTC One, and the offer is good for two years, as long as you claim the extra 25 gigs before January 1, 2016. The offer is off the table for the
HTC One Developer Edition
, due to the unlocked bootloader.