How to disable Blinkfeed in Sense 5.5
6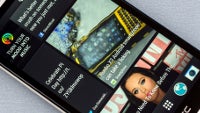 HTC attempted to redefine the smartphone homescreen by introducing Blinkfeed with the HTC One. It's basically a content aggregator which pulls updates from a variety of sources, including some of the phone's built-in apps. Out of the box, Blinkfeed is set to be the default homescreen in the HTC One, One mini and One max smartphones. Originally, users were able to bypass this by setting some of the other homescreen pages as the default one on their handsets. However, one could never disable Blinkfeed completely. It would always stay there, in the leftmost corner of the homescreen, quietly running and updating in the background.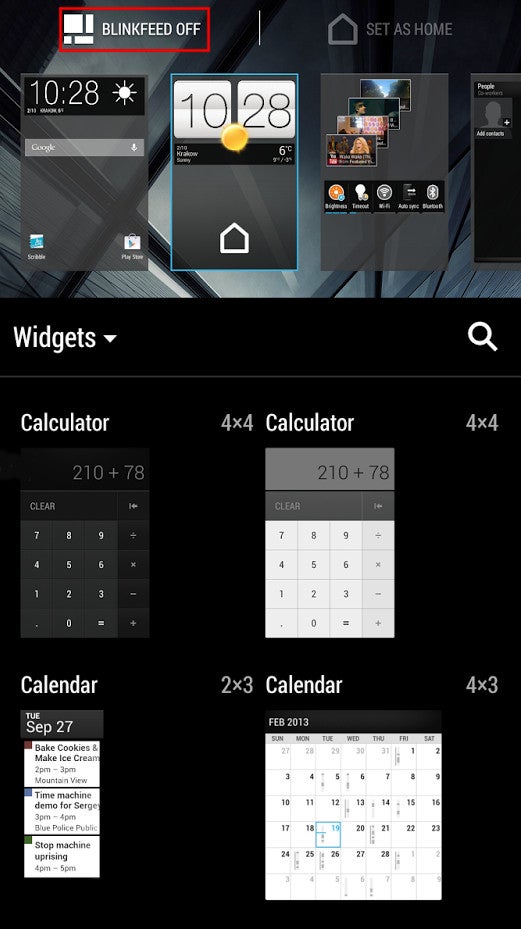 How to disable Blinkfeed
If you, like many others, happen to be among the people who just can't help but get annoyed every time they come across the Blinkfeed screen on their One smartphones, and your deepest desire is to finally get rid of it, once and for all, well, the Sense 5.5 software update will finally solve this for you. HTC has implemented an option that allows you to completely turn Blinkfeed off, and accessing it is actually very simple.
The only thing you need to do is to pinch-in while at your homescreen. This will bring up the shortcuts and widgets menu. It's the same menu that allows you to change the default homescreen panel. Now, in Sense 5.5, there's a "Blinkfeed off" button in the upper-left corner of that screen. Press it, and Blinkfeed will be forever gone.
Well, not really, because you can bring it back at anytime just by pressing this same button again.
And there you have it - that's how to disable Blinkfeed on the HTC One, One mini or One max running Sense 5.5. If you still haven't received Sense 5.5 on your HTC One, just be patient, as HTC has initiated the roll-out of the update. Meanwhile, the One mini should also get Android 4.3 along with Sense 5.5 at some point, but HTC hasn't said exactly when this is going to happen.