Google rumored to have new launcher for Nexus handsets running Nougat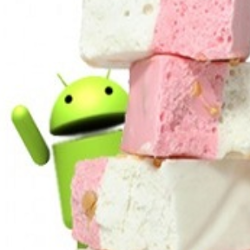 According to a report published on Monday, Google will install a new launcher for the upcoming new Nexus handsets (rumored to be code named the HTC Marlin and HTC Sailfish). This new launcher eliminates the app drawer icon, but not the app drawer. You can access the app drawer by sliding up on the "frosted" zone at the bottom of the home screen. There are five icons inside this zone. Or, you can slide up on the small arrow just above the frosted zone, or tap on the arrow. To shut the drawer, scroll down from anywhere on the screen except the nav bar and the notification screen.
There is a revised search bar on the top of the drawer. Outside of that, the drawer resembles the current app drawer. On the home screen, the Google Search app has been replaced with a calendar widget which is opposite what appears to be a "G pull-tab." Pulling the tab won't do anything, but tapping on it will launch Google Search. New navigation buttons should be included with the new launcher.
It is expected that the new launcher will be offered to Nexus models running Android N. Keep in mind that this is far from the final version. Google will have to deal with the fallout created by removing the app drawer icon and replacing the Google Search bar widget with the calendar widget. Let's call this a work in progress and hopefully we will get to see how the new launcher progresses before the new Nexus models roll out.
source:
AndroidPolice