Google previews MWC; expect to see new Android Oreo (Go), Android One handsets
4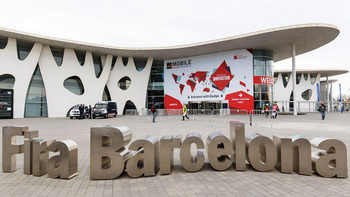 This morning, Google posted a summary of what we can expect to see from the company at the MWC trade show in Barcelona starting this Monday. The first Android handset (sold as the
T-Mobile G1
in the U.S.) will celebrate its ten-year anniversary in the fall. Google says that Android now powers more than 2 billion active devices from 1,300 brands. The company credits Android's openness for much of its success.
At MWC, we should hear about more about the Android Oreo (Go edition), which is a version of the OS designed to work on handsets sporting 1GB or less of RAM.
The software was introduced last year by Google
, and the first set of phones for the software will be unveiled at MWC. These devices can be made cheaply, and Google says that the retail price for the Android Oreo (Go) models could be as low as $50.
Even with 1GB of RAM or less, users of these handsets can also install apps that use less memory and storage, but "still offer excellent experiences." Google mentions apps like Google Go, You Tube Go and Google Assistant for Android (Go edition). The latter will allow owners of these cheaper handsets to set alarms, timers, send messages and make calls using their voice. So be prepared to see the first series of Android Oreo (Go) phones at MWC.
Google tells us to expect some new Android One handsets to be introduced next week. Google says that with the latest Android One phones you can expect to see:
Faster access to Android OS updates for two years, including the latest AI innovations from Google.
Amongst the most secure devices in the ecosystem with regular security updates for three years and Google Play Protect built in.
A simple, streamlined interface that includes the best of Google services including YouTube, the Google Assistant, Google Maps, Google Photos and more.
Performance-tested hardware so you can pick the right device for your needs and know that it will deliver a best-in-class experience for years to come.
Google also hinted at some announcements coming at MWC related to Google Assistant, visual analysis app Lens and RCS messages. The PhoneArena crew has just landed in Barcelona, so you should keep it right here for the latest announcements, news, videos and more pertaining to the largest trade show in the industry.
source: Google