What is RCS and why it may be the future of messaging on Android?
18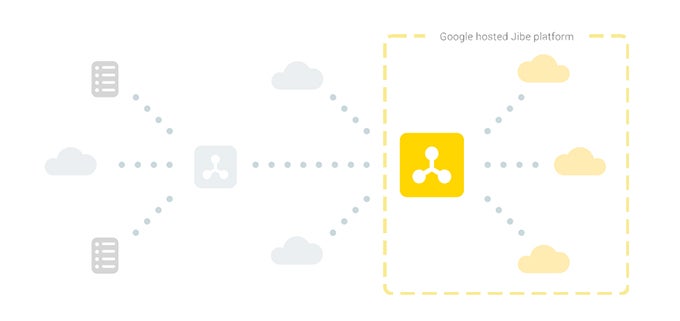 Over the last couple of months, there's been quite a buzz in the Android community surrounding a certain three-letter acronym, and for good reasons. Rich Communication Services, better known simply as RCS, is a next-gen messaging standard that is set to replace the aging SMS and MMS standards, and it may be the next big thing for instant messaging on Android. We already know that Google is all-in on the idea, and that RCS is coming sooner rather than later, but there is still a lot of confusion about the whole thing. Many people are probably wondering, "who sends SMS messages these days anyway?", and it's a legitimately good question, and that's because the SMS standard is obsolete and it has been like that for a good while.
So, what can RCS do for instant messaging on Android in a day and age when so many people are relying on third-party services to text each other, and most importantly, why should
you
personally care?

What is RCS?

An example conversation through the RCS-enabled Android Messages app, showcasing media sharing, group chat capabilities, and other advanced messaging features that will be available in the future
Like we said in the beginning, RCS (Rich Communication Services) is a new messaging standard that is aimed at superseding the obsolete SMS and MMS standards. Along with text messages that are practically unlimited in terms of character count, RCS also allows for sharing images, videos, sound clips, and other types of media and embellishments (of up to 10 MB in size), including emoji and stickers. Further, RCS also supports group chats, audio and video calls, locations sharing, read receipts, and all sorts of other advanced features that we've come to expect from IM apps over the last couple of years.
So, you may be wondering at this point why we would need this when we have our Vibers, and WhatsApps, and Facebook Messengers, and that too is a legitimate question. The answer is very simple – RCS could be to Android what iMessage is to iOS (although that's simplifying things a bit). It could offer a native service that will come pre-loaded on Android devices, allowing users to message each other using just Google's stock messaging app.

The RCS standard is actually being tied in with GSMA'a Universal Profile, meaning that SMS won't be completely forgotten, being so wide-spread still, despite its numerous shortcomings. It's an industry-wide initiative that's aimed at inclusiveness, and one that may will help build a much more robust messaging system without the need for any third-party apps. Further, this means that if your emoji-ridden message can't reach the other side for one reason or another, you'll have the option to send it in bare-bones form thanks the SMS-fallback, just like you can on iMessage.
Imagine something as easy and as ubiquitous as SMS texting, but a lot more versatile and capable, available from the moment you buy a phone. No need for creating a new account, adding people, verifying your phone number – just fire up the app and start talking and sharing, knowing that whatever you send will reach the recipient.
More than 58 operators, OEMs and OS providers with a cumulative subscriber base of some 4.7 billion people globally have committed to the Universal Profile, GSMA says. This is huge. In November of last year, Sprint rolled out RCS support for Android via Google Messenger (now
Android Messages
), while earlier this month, Google recruited
Telenor
to help lay the foundations of the new standard in Europe and Asia.
Android devices made by OEMs who have committed to the Universal Profile, as well as ones sold through involved carriers, will come pre-loaded with Android Messages as a universal built-in solution for instant messaging.
Why should you care?
For Google, the universal implementation of RCS means a way to deliver Android users an experience comparable to that of the iOS-native iMessage, without having to launch a myriad of proprietary messaging apps (
ahem, Hangouts, Allo, Duo
) that have little to no chance of successfully competing against the likes of Viber and WhatsApp.
It's a lot like iMessage, but on Android
For Android users, RCS offers a means of reaching all their contacts in various ways, without having to download another app, just because John is on Viber but Michelle uses WhatsApp. It may not sound like such a big deal right now, but there's a good reason why iMessage is so popular in some countries – people like having as many features as possible available out-of-the-box. People like nice things. And being able to message, or send pictures, or videos to your contacts the moment you start up your new Android phone and log into your Google account is certainly a nice thing.
When is it coming?
In the U.S., T-Mobile and AT&T have already implemented some of the aforementioned features in their stock messaging apps, but they are not using the standardized GSMA Universal Profile (because it isn't fully ready for RCS), meaning that their solutions are limited to their respective networks. Sprint was the first to partner with Google and begin pre-loading nee-Google Messenger on certain LG and Nexus handsets, but is still not available on all devices.
Release 1 of the Universal Profile was introduced in November of last year, but it only included the core framework of RCS. The second release is scheduled to roll out some time in Q2 2017, expanding the scope of Release 1 with included APIs, plug-in integration, and improved authentication and app security. It is when Release 2 comes about that we will start hearing more about RCS.
Just like the adoption of every new standard (remember LTE?), the transition will be gradual, rather than instant. Although there are many OEMs and carriers currently on board with RCS, with Google leading the way, we will have to wait until later this year for more definitive information on when the Universal Profile will be fully up and running. Then it will be up to Google, the OEMs, and the carriers, to work together to pull it off – to deliver a unified, standardized platform that is as versatile and capable as the current top messaging services, offering everything users want and need right out-of-the-box.
Recommended Stories