Google is giving away $50 in Play Store credit to some customers who pre-ordered a Pixel/Pixel XL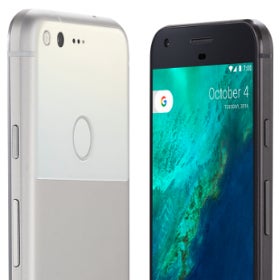 $50 in Google Play Store credit is nothing to sneeze at. And Google is handing out these credits to those who pre-ordered the
Google Pixel
or
Google Pixel XL
handset from Google, and haven't had the phone shipped to them yet. Also eligible for the $50 Play Store credit are those who pre-ordered either
Pixel
unit and are just receiving the phone now.
Messages posted on Reddit by those who purchased one of the two Google designed (but HTC built) handsets during the pre-order period, mention that Google has sent an apology about the delay in shipping some orders. According to the email, Google promises that a $50 Play Store credit is on the way.
Once your pre-ordered Pixel or
Pixel XL
arrives and the Play Store credit is in your hand, you will be able to start filling up your new phone with up to $50 in paid apps and not pay a red cent for them. If you have received the email from Google telling you to be on the lookout for the credit, have you decided on some of the apps that you are going to install on your Pixel or Pixel XL?
Hello there --
Thank you for your recent purchase on Google Store. We're really excited for you to experience our new products, but we have some not-so-great news: It's going to take a little longer for you to receive your package than we expected. We know this can be frustrating, but the good news is that we've shipped your order and it's on its way. You should've already received a shipment confirmation email from us. We're also going to send you a $50 Google Play credit via email soon after your package is delivered. Again, we're so sorry — and thank you again for your order.
Sincerely,

The Google Store Team
source:
Reddit
via
AndroidAuthority