Deal: Google gives up to $500 off a Pixel 2 XL, after trade-in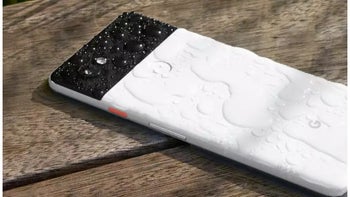 On the eve of the
Galaxy S9 preorders launch
, Google is stepping up its promo game for the expensive
Pixel 2 XL
with a $100 in store credits, and up to $400 for an eligible trade-in offer. So, if you buy a
Pixel 2 XL
from 1-17 March, Google will give you a Benjamin in account credit to spend in its store within a 6-8 weeks timeframe, but you have to do it before the summer ends, or all bets are off.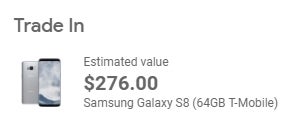 Last but not least, the credit card you used to purchase the
Pixel 2
XL in promo, will be credited back with the amount of the eligible trade-in, after Google gets it, and the description matches its stated condition. Unfortunately, Google doesn't really put out a list what phones you can get $400 for in this trade-in offer, which is usually a bad omen that 3rd party buyback companies are being outsourced for the trade-in, and those would never put it beneath them to give you this sum for something that costs much more if you sell on Craigslist.

We played around with the trade-in offer, and returned $276 of a trade-in amount for a T-Mobile Galaxy S8, or $336 for an AT&T
iPhone 8
, which is actually decent, as far as outsourced trade-ins go. Alternatively, if you upgrade from your older
Pixel XL
to the new XL 2, you will receive a $288 refund in trade-in value, and $100 in Google Store credit, effectively reducing the $849 price of a 64GB XL 2, down to $461, and you'll have some money to spend on a
Google Home
speaker afterwards. Any takers?