Google could see its revenue from mobile ads rise to $5.8 billion this year
2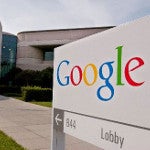 Being an open source system, Google
receives zilch
from each phone loaded with Android. But that doesn't mean that Google isn't bringing in money from the smartphone and tablet businesses. According to Jim Friedland, an analyst with brokerage firm Cowen, Google is bringing in $7 for each smartphone and tablet sold
including Android and iOS devices
. The money comes from mobile display and search ads. Considering that the number of mobile devices worldwide is expected to nearly double from 509 million last year to 914 million this year, Google's mobile ad revenues are estimated by Cowen to surge from an estimated $2.5 billion in 2011 to $5.8 billion in 2012.
Interestingly enough, Google's CEO Larry Page back in October said that
Google's annualized mobile ad revenue was running at a $2.5 billion a year pace
. During the company's conference call last week after reporting Q4 earnings, Page said that mobile ad revenue is now running at a $5 billion annualized pace, which certainly makes Friedland's methodology look accurate.
As Google's mobile ad revenues continue to rise, it becomes a
larger and larger component
of the Mountain View based firm's annual take. According to Friedland, the percentage of Google's annual revenue coming from mobile ads has risen from 3% in 2010 to 7% last year and is projected to reach 13% of Google's revenue. And it won't stop this year. Cowen's analyst sharpened his pencil and figured out that by 2016, mobile
will be a $20 billion business for the company
and amount to 26% of the company's annual take.
The Cowen analyst believes that Google could raise the amount it gets from each handset to $8. To put that in perspective, the company is believed by Friedland to bring in $30 a year in revenue for each PC. As we reported, Oracle filed a lawsuit in which it claimed that Google makes $14 annually from each Android phone activated or
$10 million a day
, a figure that Oracle might have inflated due to the legal action it is taking.
Keep in mind that Google doesn't break out financials for the mobile division, so these numbers all come from Friedland's abacus. How did he arrive at the above calculations? He estimates the total number of smartphones and tablets and then figures out what percent belongs to Google and starts his figuring from that point.
source: CowenandCo. via
MobileCrunch