Mobile to bring Google $2.5 billion this year, "you won't believe" the features in ICS says CEO
58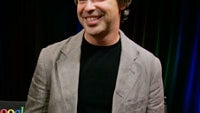 During the Q&A session with analysts after Google's blowout quarterly earnings report, CEO Larry Page gave some hints how much the company is making off Android, iOS and its mobile ventures after all.
He mentioned that mobile ad revenue is on course to put $2.5 billion in Google's coffers by year-end, which is a pretty good chunk of change, and proof that Google's strategy to push into mobile platforms with free services, but earn from ads and search is starting to bear fruit.
This revenue is, of course, just 7% of Google's total $35.7 billion, but CEO Larry Page has some interesting things to say about it, also bragging about Android activations so far:
The growth of Android is mind-boggling too. Over 190m devices have now been activated globally. I'm super-excited about the soon-to-be released new version of Android called Ice Cream Sandwich, that's right, Ice Cream Sandwich. You won't believe what we manage to get done in this release...
We're also seeing a huge positive revenue impact from mobile, we just grown 2.5 times in the last 12 months, to a run rate of over $2.5bn. Generally, I found that high-usage products will make a lot of money over time for well-managed technology companies, and that's why it's so important to run these businesses for the long term.
Google said that a lot of advertisers are shifting their attention more to mobile, and increasing the scope and duration of their ad campaigns on Android, iOS and other devices where Google's services are present.