Google Wallet for the Samsung Galaxy Nexus arrives in APK flavor, no hacking required
5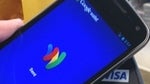 Last time when we checked what the deal with Google Wallet and the Samsung Galaxy Nexus was, the only way of getting the service running on the smartphone was
through some elaborate tinkering
with the device's software. However, the bright individuals over at
XDA Developers
have come up with a much easier way of using Google's mobile payment service on the Galaxy Nexus, and only minimal technical knowledge is required to do so.
Google Wallet is now available as a simple APK file
, which you can easily install on a Galaxy Nexus via your favorite file manager. Besides, there is no need for the device to be rooted, as long as it is being used within the U.S. The only requirement in terms of software is that your smartphone is updated to Android 4.0.2.
Of course, do not forget that this is an unofficial Google Wallet port, so your experience may vary. The only smartphone that is officially permitted to use the service is the
Nexus S
for Sprint. With that out of the way, those of you who are brave enough can still try it out. The APK file can be found at the source link below.