Google Assistant redesign adds larger visual content, more interactive controls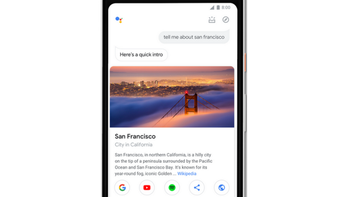 Google is in the process of rolling out an updated design for the Google Assistant virtual digital helper (see image directly above). The changes will make the Google Assistant UI easier to use by allowing you to control the feature by using your voice and touch. Google has increased the size of the visuals on the screen to make it easier to capture information with a glance. If you use Google Assistant on your phone to control smart home devices, new sliders and controls will help you set the brightness or volume of connected devices with better accuracy.
A new interactive messaging interface will allow you to add a comma, change a letter and make other edits using a finger. Companies are taking advantage of this update by improving their visual content. For example,
The Food Network
now will show larger images from recipes, while
FitStar
will help with your daily workout by repeating GIFs that teach you what to do. Starbucks will show you larger thumbnail images of recommended items that you can order from its menu, and Android users can get an overview of their day by opening Google Assistant and then swiping up on the screen.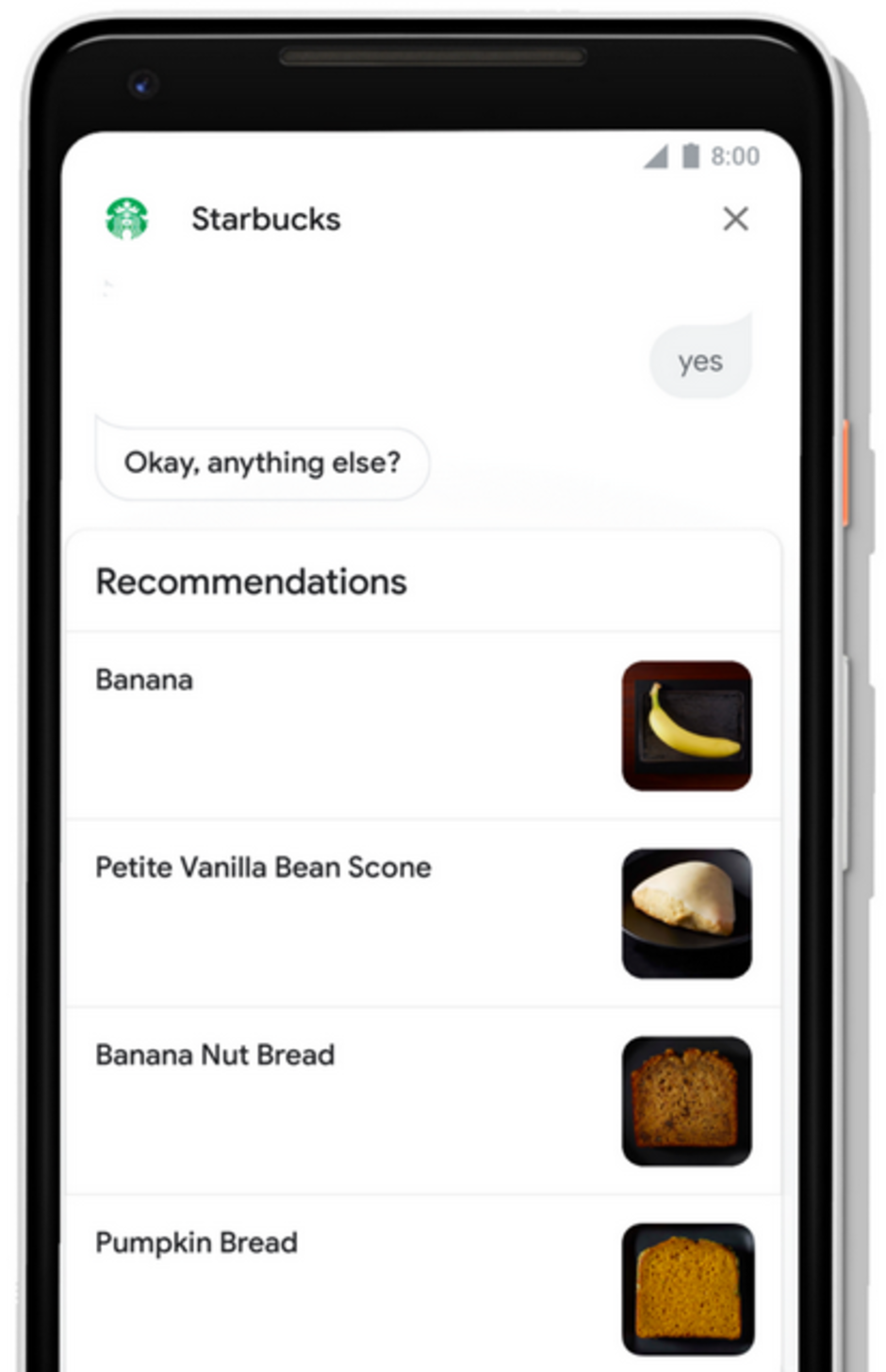 With the redesign to Google Assistant, larger photos show recommended menu items at Starbuck
Google says that nearly 50% of all interactions with Google Assistant result in the use of both talk and touch. With the redesign, you should find it easier to complete tasks using Google Assistant, regardless of whether you prefer to use your voice, touch, or a combination of both.
"Go ahead, ask your Assistant to help you look up your favorite musician, send a quick text message, check out the weather or control your lights—it's now easier than ever to Make Google Do It."-Google
source: Google