Global tablet shipments rose sequentially, but declined 13.8% year-over-year in Q4 2015
3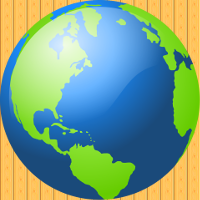 The global tablet market closed a difficult year by shipping 13.8% fewer slates in the fourth quarter of 2015 compared to the previous year. The 65.34 million units delivered was a 23.9% gain sequentially from the third quarter of 2015. However, since the last three months of the year included the holiday shopping season, the year-over-year decline presents a truer picture of what is going on in that market.
The
Apple iPad Air 2
led the way for Apple as the company had a strong 16.1 million units in transit from October through December, thanks in part to what was characterized as "aggressive promotions" on the part of retailers. The
Amazon Fire
had a strong fourth quarter as the low-priced tablet took business away from the white box manufacturers. Those low-cost tablet producers shipped 20.3 million slates sequentially, down 5% from the third quarter of 2015.
Also notable in the quarter was Huawei's strong showing, as it shipped a large amount of tablets in China and overseas. That allowed it to leapfrog Asus in the quarter for the first time ever. Non-Apple manufacturers shipped 28.94 million tablets in the fourth quarter of 2015, up 6.4% year-over-year. In a rough market, that was an outstanding showing. Don't give Apple rival Samsung the credit though. Sammy focused on its low-priced 7-inch and 9.6-inch tablets during the quarter, a strategy that produced small growth in shipments.
source:
Digitimes