"Friggin awesome" Nextbit phone to be unveiled September 1st
13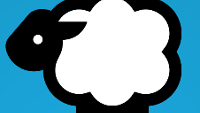 As the calendar ushered in August, we told you about
a new Android phone being planned by Nextbit and Cyanogen
. Now comes word that the phone will be unveiled on September 1st, and according to the company, it will be "
friggin' awesome
." The company promises that the handset will represent the "new premium tier" of Android phones priced in the range of $300 to $400. That includes handsets like the
OnePlus 2
and the
Motorola Moto X Style
. And unlike most phones powered by Google's open source OS, this model will get better and more responsive over time.
One of the things that the company has hinted at is the use of cloud storage to bring an end to capped physical storage. Unlike other startups that flap their gums, Nextbit has the personnel to back up their statements. Chief Product Officer Scott Croyle is
the man who helped design the HTC One series
. CEO Tom Moss was a founding board member of Cyanogen.
Moss says that the hardware has been a work in progress for some time. Last August, we told you that the company was working on what they called
a "really cool" mobile product
. A year later, and we are up to "friggin' awesome." On September 1st, we will finally see the fruits of their labor. Having Cyanogen as a partner means that like Apple, Nextbit will be able to optimize the hardware to run better with the software and vice versa.
We'd dare say that Nextbit does have our full attention, and we are quite interested in seeing what has developed from all of the hard work that has been put into the new phone. So circle September 1st on your calendar. And feel free to check in here often, because you never know when there might be a leak.
source:
CNET
via
AndroidAuthority