Designer behind the HTC One, Scott Croyle, is leaving the company
28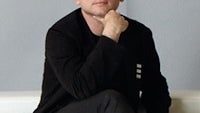 The HTC One line-up is a fine looking set of hardware. The form factor is a step above just about anything else on the market, particularly this year's new
HTC One (M8)
.
Scott Croyle, Senior Vice President of Design, is the talent behind the design of HTC's flagship, and he is leaving the company to pursue some of his own ideas. Fortunately, Croyle will be staying on for a "long-term transition" and will continue working with HTC on a consultancy basis.
The torch will be passed to Jonah Becker, who has been part of Croyle's team, who will take the design lead based out HTC's offices in San Francisco. "HTC remains at the forefront of smartphone innovation. Scott Croyle will be focusing on special projects and dedicated on next generation developments," according to HTC in an official statement.
In another move, possibly related to Croyle's departure, HTC is promoting Drew Bamford, and in addition to overseeing the Sense user-experience, he is being put in charge of all HTC software and services. Bamford will report directly to HTC CEO Peter Chou.
"Drew Bamford is an experienced and talented leader at HTC with solid track records in leading and building our user experience team. Effective immediately, in addition to his current duties in product development and user experience, Drew will lead HTC Creative Labs and focus on innovative new products and user experience strategies." - HTC
HTC has found itself playing musical chairs with a number of senior managers lately. Croyle's departure is significant, but will hopefully not negatively impact the positive moves the company has made with regards to its premium product line, the HTC One.
Where we are really interested in seeing HTC make a move is with its marketing. We recently reported on
Cher Wang's move to take over marketing
for HTC. While we are not expecting a massive change, any improvements to HTC's image will only bolster the outstanding product line.
source:
The Verge