Cyanogen and Nextbit teaming up for a "really cool" mobile product
4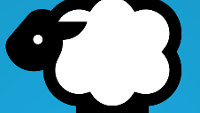 Cyanogen and start up company Nextbit are teaming up to develop a product for the mobile industry, that is said to be "really cool." Back in April, we told you that
HTC's SVP of Design, Scott Croyle, was leaving the company for a new project
. Well, we now know where the designer of the
HTC One
and
HTC One (M8)
went to. Croyle joined Nextbit. So does that mean that Cynogen and Nextbit are working on a new smartphone or tablet? It sure is a possibility.
On Cyanogen's Google+ page, the custom ROM developer said that it was looking for CyanogenMod users to test something "really cool." To be involved in this project, you will need to fill out a survey that asks if you own a
Nexus 5
or a
Nexus 7
. You also will have to agree to wipe your phone, if chosen to take part in this Alpha testing.
So you take Cyanogen, add Nextbit and the designer of what is considered one of the most well-designed handsets from any era. It adds up to something sizzling hot, but also really cool at the same time. And if that sounds rather vague, it is because the entire project IS vague. On Nextbit's website you will find comments like, "
The future of mobile is just getting started.
We're building the groundbreaking technology that will take it to the next level
." There is nothing concrete in those statements.
We will keep our eyes on this project, and hopefully something exciting will come of it.
source:
Cyanogen
,
Nextbit
via
Engadget