French frozen food giant switches to BlackBerry 10 and BES
32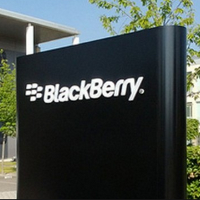 The skies really are beginning to brighten over Waterloo. Not only does the
BlackBerry Passport
have people talking about the Canadian company again, but now France's largest frozen food company, Picard, has announced that it is switching to BlackBerry 10 and BES10. Employees are being given the choice of selecting between the
BlackBerry Q10
with a physical QWERTY keyboard, and the all-touch
BlackBerry Z10
.
In addition, Picard is also going to employ BES10, BlackBerry's MDM system that will allow the company to manage its fleet of BlackBerry handsets. In a statement, Picard made it clear that it selected BlackBerry 10 because of its secure handsets and operating system. The French firm also picked BlackBerry 10 because of the platform's user experience.
It is unknown how many handsets Picard will be purchasing, but this is another sign that BlackBerry is on the cusp of a major turnaround. As we pointed out on Tuesday, data from analytic firm comScore showed that
BlackBerry's market share of the U.S. smartphone market was flat
for the three months ended in August, compared with the quarter ended in May. This comes after a number of monthly comScore reports showed declining market share for BlackBerry in the states.
"As longstanding BlackBerry customers, we have consistently found that BlackBerry offers a good user experience as well as unmatched security on the market, especially when combined with the BlackBerry 10 platform. The fact that security is built-in rather than 'added on' to the BES10 solution, is a real plus that provides us with the best protection."-Ismael Simoes, IT Chief, Picard
source:
Crackberry