Fourth-generation Apple iPad has quad-core PowerVR SGX 554 GPU under the hood
58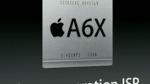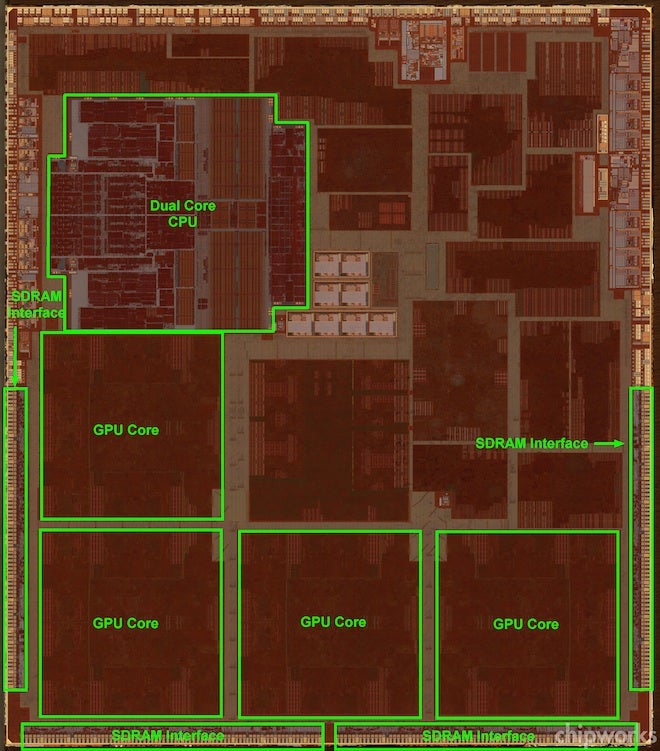 Inside the A6X
Apple has touted the
fourth-generation Apple iPad
as being twice as fast as the previous model. At the heart of that claim is the A6X chip
which is 30% larger
than the A6 inside the
Apple iPhone 5
. To illustrate the difference, the GFlops score for the newer iPad at 300MHz doubled to 76.8 the 38.4 scored by the third-generation model. GFlops is a unit of computing capacity representing 1 billion floating point operations per second.
So what did Apple do with that extra space it added to the A6? It went to an extra graphics processing core of which there are now 4 on the chip, up from the 3 on the A6. While the CPU size remains the same on the two, the GPU cores
are larger on the A6X
. Not only that, but when looked at through a microscope, the 4 GPU cores are divided into 9 sub-cores, two sets of 4 and 1 central sub-core.
One analyst says this could be done for better parallel processing, or for a faster clock speed. Either way, he says that
graphic speed will be blazing
on the fourth-generation iPad thanks to the
PowerVR SGX 554 GPU
in the A6X. The chip also has double the SDRAM interface of the A6. All together, it sounds like Apple has really beefed up its full-sized tablet in time for the holiday shopping season.
source:
Chipworks
via
AppleInsider