Facebook's Zuckerberg agrees to testify April 10th during a Senate hearing on data privacy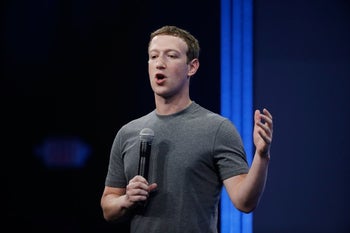 As the fallout from the scandal involving Facebook and Cambridge Analytica continues, Facebook co-founder and CEO Mark Zuckerberg has been invited to testify at a hearing to be held on April 10th by the U.S. Senate Judiciary Committee. The hearing will focus on data privacy and sources inside Facebook say that Zuckerberg will testify. Also receiving invitations to appear at the hearing are Google CEO Sundar Pichai and Twitter CEO Jack Dorsey. Both men might feel the pressure to testify if Zuckerberg agrees to appear. The CEOs who do attend are sure to be grilled relentlessly by committee members.
Last week, it was revealed that
50 million Facebook users had personal information used without their permission
to create psychological profiles that were used in the 2016 presidential election. The data was supposed to stay in the hands of Russian-American researcher Aleksandr Kogan, but allegedly ended up in the hands of Steve Bannon and Alexander Nix at Cambridge Analytica. The company
shrewdly used the information to place ads for candidate Donald Trump with surgical precision
. The strategy was obviously successful as Hillary Clinton received 3 million more Popular Votes than Trump did, but the latter won the election thanks to 40,000 well-placed votes.
FEATURED VIDEO
The problem actually has to do with the possibility that Facebook violated a 2011 consent decree it entered into with the Federal Trade Commission. The decree prevented Facebook from sharing information about subscribers without their permission. Yesterday, the FTC confirmed that it is investigating Facebook.
Zuckerberg has also decided not to testify before a hearing to be held by the British Parliament. Lawmakers in that country want to know how Cambridge Analytica was able to obtain the information on 50 million Facebook users. Instead, Facebook's chief technology officer Mike Schroepfer, or chief product officer Chris Cox will appear before Parliament's Digital, Culture, Media and Sport committee.
On Sunday,
Zuckerberg placed full-page ads in several U.S. and U.K. newspapers
apologizing for the data breach, and basically asking consumers to give Facebook another chance.
source: Reuters (
1
), (
2
), (
3
)