Facebook now allows live streaming...but for celebrities only
5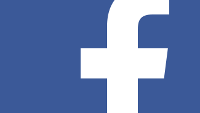 With apps like Meerkat and
Periscope turning just about anyone into a live broadcaster
on Twitter, Facebook wants to get into the business of live streaming itself. Today, the social media site introduced "Live," a feature from the Mentions app that is available only to celebrities with a verified Facebook page.
With Live, these VIPs can start streaming videos to fans via their News Feed, with comments from fans appearing in real-time. When the streaming ends, the celebrity can make the whole thing permanent for fans to view on-demand. The Rock and Wimbledon champion Serena Williams will be the first to use the new feature when it launches today.
Live product manager Vadim Lavrusik says that celebrities should be open to using Facebook Live more than Meerkat or Periscope because they already have a huge hoarde of fans on Facebook. Of course, this overlooks the fact that Meerkat and Periscope broadcasts are aimed at Twitter users and VIPs with a huge Facebook presence often have a wide following on Twitter as well. Additionally, celebrities will have more control over their videos on "Live" once the broadcast ends. On Meerkat, a video disappears when over. On Periscope, they live for another day. But with Facebook Live, they remain available to be viewed at a future date. Consider that 53% of Facebook video views come from re-shares seen after the video is viewed the first time. Those Facebook users who recently viewed a celebrity's Facebook page will receive a notification when this VIP is broadcasting live.
Lavrusik also hints that Facebook Live will eventually be offered to regular guys, the non VIPs of the world.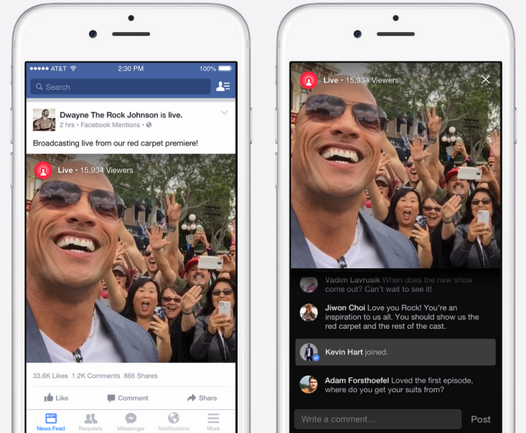 The Rock on Facebook Live. My, doesn't he look a lot like actor Dwayne Johnson?
source:
TechCrunch